The enthronement of the first apostolic exarch, Bishop Dionysij Liakhovych, will take place in the Cathedral of Saints Sergius and Bacchus in Rome
Tuesday, 01 December 2020, 10:06
Tomorrow, December 1, on the day of the Holy Martyrs Plato and Roman, Cardinal Leonardo Sandri, Prefect of the Congregation for the Oriental Churches, together with Bishop Josyf Milian, Auxiliary Bishop of the Kyiv Archeparchy, and Bishop Irynej Bilyk, Canonic of the Basilica of Santa Maria Maggiore, will perform the rite of enthronement of Apostolic Exarch Bishop Dionysij Liakhovych. The Hierarchical Liturgy and the Rite of Enthronement will be celebrated in Rome in the Cathedral of the Holy Martyrs Sergius and Bacchus and the Icon of the Most Holy Theotokos of Zhyrovytsia.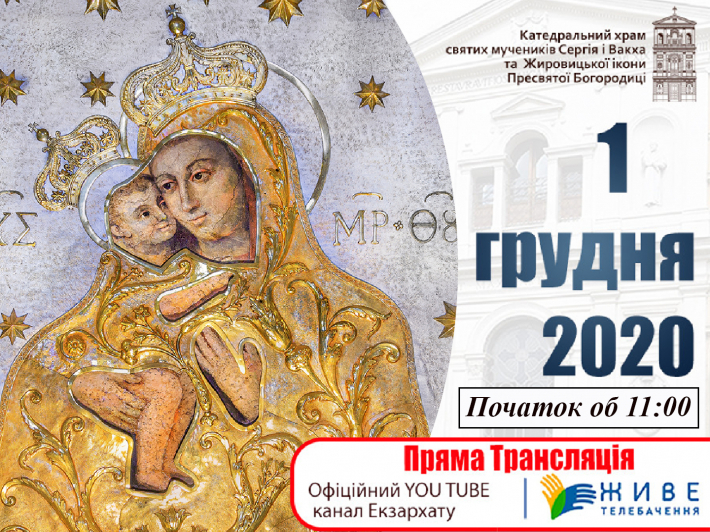 The event will take place in compliance with quarantine regulations. The Hierarchical Liturgy will begin at 11:00 (Kyiv time). This was reported to the UGCC Information Department by Father Marko Semehen, rector of St. Sophia Cathedral in Rome.
"The Divine Liturgy will also be attended by senior abbots, rectors of collegiums and pastors from Rome. There will be representatives of embassies and specially invited guests. Of course, the number of guests is limited due to quarantine. Given the situation with the pandemic, no major celebrations are planned. The service will be streamed online," added Father Marko Semehen.
The live broadcast will be available on the official YouTube channel of the Exarchate and on "Zhyve Television" media resources.
Statistics:
On July 11, 2019, the Vatican announced the decision of Pope Francis to establish an Apostolic Exarchate for Ukrainian Catholics of the Byzantine Rite living in Italy. This ecclesiastical territorial unit covers the entire territory of Italy. The spiritual care of about 70,000 believers, united in 145 communities, is carried out by more than 60 priests. The cathedral and seat of the Apostolic Exarchate is the parish church of Saints Sergius and Bacchus in Rome. The Holy Father appointed Cardinal Angelo de Donatis as apostolic administrator at the head of the temporarily vacant seat.
On Saturday, October 24, 2020, the Vatican announced that the Holy Father terminated the mandate of the Apostolic Administrator sede vacante of the Exarchate for Ukrainian Catholics in Italy, represented by Cardinal Angelo de Donatis . At the same time, it is reported that the Holy Father appointed His Eminence Bishop Dionysij Liakhovych, OSBM, as the Apostolic Exarch for Ukrainian Catholics living in Italy, transferring him from the titular seat of Egnatia.
The UGCC Department for Information
PUBLICATIONS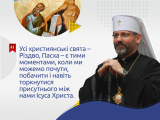 All the richness of the Christian life, our feasts, our Divine Liturgy are an opportunity to experience the events that the apostles went...
MEDIA