The Eparchy of St. Josaphat in Parma (USA) held a retreat for the clergy
Monday, 27 April 2015, 13:31
The clergy of the Ukrainian Catholic Eparchy of St. Josaphat in Parma held their annual retreat April 21-24, 2015 at the Loyola Retreat Center in Clinton, Ohio (USA).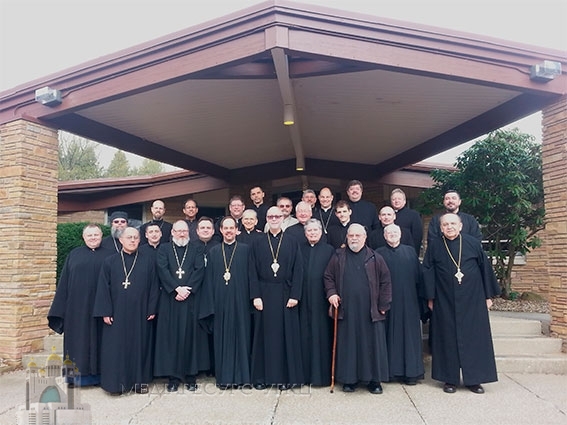 The retreat this year was led by Bishop Paul Chomnycky, Eparch of Stamford. In his spiritual talks, Bishop Paul accentuated on the intricacies of the ministerial service to the faithful of the Ukrainian Catholic Church in the United States of America. The retreat master concentrated on the importance for the priests to be genuine disciples of Christ, keeping their eyes firmly on the Objective, Who is our Lord and Savior Jesus Christ, despite many a temptation of the modern world and not to be preoccupied with the trivial things that could lead a priest away from his particular mission that the Church entrusted him with. Bishop Paul also reminded the participants to keep alive the daily prayer life, especially the liturgical life, as a source of the genuine communion with the Lord. He likewise underlined the significance of being able to entrust fully the priestly ministry to the Lord and follow humbly in His footsteps, always remembering to present the life-giving Good News of Jesus Christ to the people in a gentle and compassionate manner.
In addition to the eparchial priests, the retreat was attended by the new Ordinary of the eparchy, Bishop Bohdan Danylo, who, at the end of the spiritual exercises, thanked Bishop Paul on behalf of the clergy for having shared his word of wisdom with the retreat participants and wished him God's choicest blessings in his episcopal ministry.
Department of Information of the UGCC
PUBLICATIONS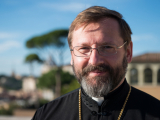 Glory to Jesus Christ! Dear Brothers and Sisters in Christ!
MEDIA