The Head of the Church expressed His condolences to the French people in connection with the terrorist attack on Charlie Hebdo edition
Thursday, 15 January 2015, 15:17
"With great pain I learned the terrible news about the terrorist attacks in France. On behalf of all the bishops and the faithful of the Ukrainian Greek Catholic Church I want to join in prayer the suffering of the families afflicted with grief and sorrow of all the sisters and brothers of our beloved French people"- wrote the Father and the Head of the Ukrainian Greek Catholic Church His Beatitude Sviatoslav in a letter of condolences to his Eminence Monsignor Georges Pontie, the Archbishop of Marseille, the Head of the Bishops' Conference of France.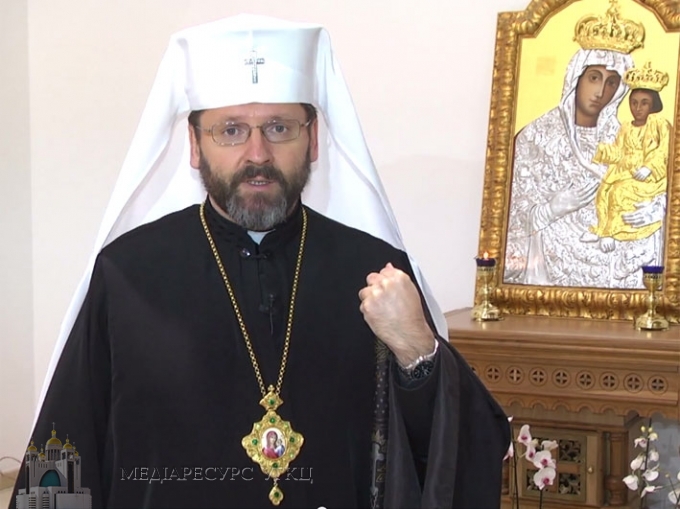 The Head of the UGCC stated that after the Revolution of dignity Ukraine is also experiencing a period of terrorism, brought into our peaceful country by the ideology of invasion and domination of another country that does not accept our freedom of political and religious choices. As Christians, we can never agree on a separate terrorism or terrorism of any state.
"I strictly condemn this heinous act, I want to assure you, Your Excellency, in the Christian solidarity and moral support of our faithful in these very difficult times, experiencing by our brothers and sisters in France", - is stated in the letter of condolence.
UGCC Department of Information
MEDIA