The Head of the UGCC and the Ambassador of Canada discussed the issue of domestic violence
Thursday, 12 March 2020, 12:27
On Monday, March 9, 2020, His Beatitude Sviatoslav, Father and Head of the UGCC, met with Ambassador Extraordinary and Plenipotentiary of Canada to Ukraine Ms. Larysa Galadza. The meeting was initiated by the Ambassador.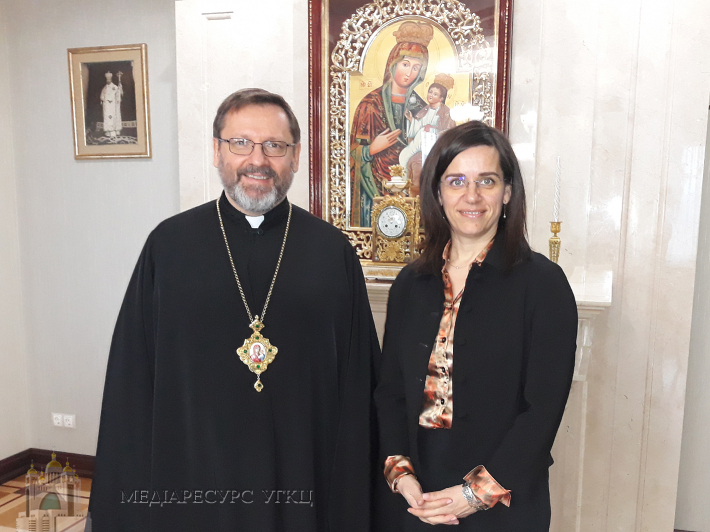 His Beatitude Sviatoslav thanked Ms. Larysa for her active participation in the life of our community in Kyiv and her visit to the Three Holy Hierarchs Seminary in the village of Kniazhychi. He also emphasized the active support of Ukraine by Canada and the positive fruits of the recent visit of the Minister of Foreign Affairs of Canada to Ukraine.
"It is extremely important for our people today to feel that the world community is with us in these painful waves of history, and Canada, as a country with which we have many different relations, supports our country," said His Beatitude Sviatoslav.
Ms Ambassador shared her views on the social and religious situation in Ukraine, and noted the contribution of the UGCC to the formation of civil society on the basis of an awareness of shared responsibility for their country and respect for the dignity of every human person. The issue of preventing domestic violence in the family was also discussed.
His Beatitude Sviatoslav expressed his position and spoke about the whole range of activities of the All-Ukrainian Council of Churches and Religious Organizations, and in particular the UGCC, in the fight against both all forms of violence in general and domestic violence in particular.
"Domestic violence is a crime against family, and cannot be tolerated under any circumstances. The family is called to be a school of love and an oasis of respect. Helping to prevent violence in all its manifestations is a common task of both family members and the Church," stressed the Head of the UGCC.
As previously reported, the first meeting between the Head of the UGCC and the Ambassador of Canada took place in January 2020.
Department of Information of the UGCC
PUBLICATIONS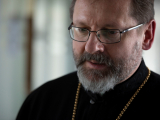 Christ is Risen! Dear Brothers and Sisters in Christ!
MEDIA