The Head of the UGCC and the Prime Minister of Ukraine discussed issues of cooperation between the Church and the State in the fight against COVID-19
Friday, 21 August 2020, 17:35
On August 19, 2020, the Father and Head of the Ukrainian Greek Catholic Church, His Beatitude Sviatoslav, met with the Prime Minister of Ukraine Denys Shmyhal. The meeting was dedicated to the issues of cooperation between the Church and the State in combating the spread of the SARS-CoV2 virus in Ukraine.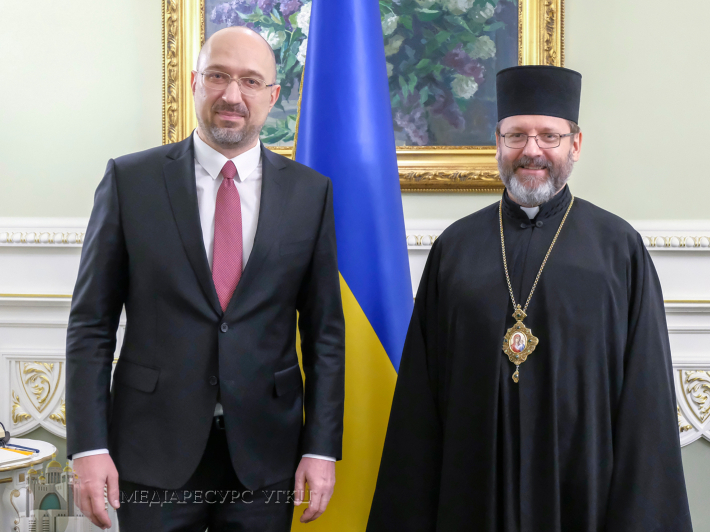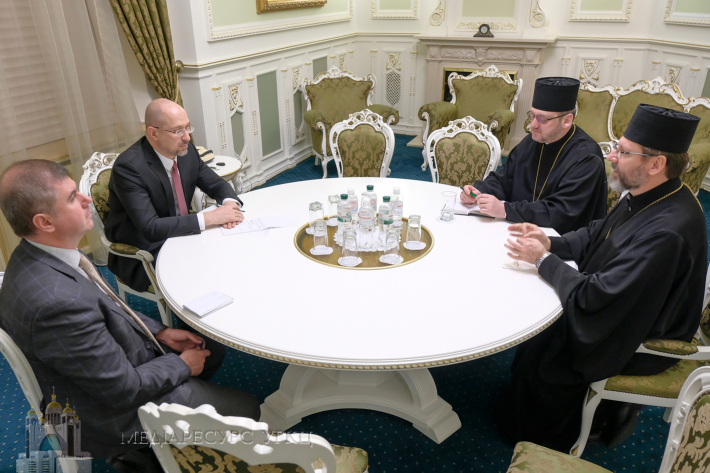 His Beatitude Sviatoslav informed the Prime Minister about the activities of the UGCC Anti-Crisis Coordination Center, thanks to which it was possible to unite efforts to prevent the spread of the pandemic and overcome its numerous consequences. The Head of the UGCC said that since the beginning of the pandemic, our Church has opened for the needs of the medical service retreat and rehabilitation centers, pastoral centers, educational institutions. Cooperation with public authorities and sanitary-epidemiological services has also been intensified to properly understand and respond to needs.
To have the resources to help, a fundraising campaign was held to combat coronavirus disease. The UGCC developed and disseminated "Liturgical Recommendations for the Time of the Viral Epidemic", a copy of which His Beatitude Sviatoslav handed over to the Prime Minister during the meeting.
The Head of the Church also thanked for the constant communication and partnership with state institutions and assured the Prime Minister of Ukraine that the UGCC will continue to support government initiatives aimed at minimizing the damage caused to our country by this pandemic.
In response, the Head of Government thanked the Head of the UGCC for his in-depth understanding of the situation and concrete important decisions in support of government initiatives.
At the end of the meeting, His Beatitude Sviatoslav stressed that the joint efforts of both the government and civil society, of which the religious community is a part, can meet this difficult challenge today, bearing its burden with dignity, and emerge not only wounded but also strengthened.
Photo from the archive
The UGCC Department for Information
PUBLICATIONS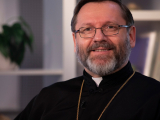 Glory to Jesus Christ! Dear Brothers and Sisters in Christ!
MEDIA