The Head of the UGCC arrived in Melbourne
Sunday, 21 September 2014, 08:17
The Father and Head of the Ukrainian Greek Catholic Church His Beatitude Sviatoslav (Shevchuk) in the framework of the pastoral visit to Australia arrived today, on 19, September, in Melbourne.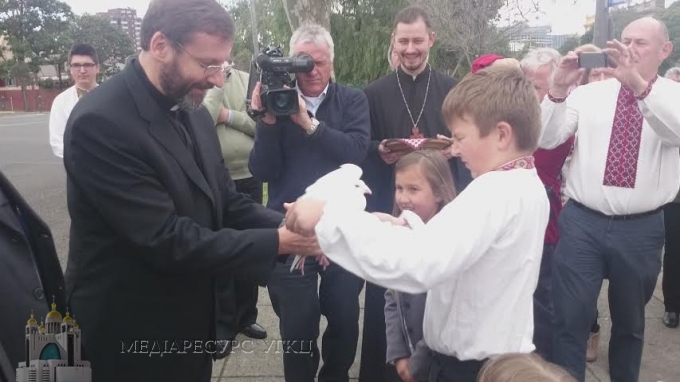 A few dozen members of the Ukrainian community in Melbourne and the local clergy came to congratulate the Primate. The children met their Preacher with bread, salt and doves of peace, which His Beatitude let go into the sky.
It should be noted that in Melbourne lives one of the largest Ukrainian parishes in Australia. Here the Head of the church will have the spiritual meetings with children, youth and families, as well as representatives of local authorities. On Sunday His Beatitude will serve the Pontifical Mass in the church of the Holy Apostles Peter and Paul.
The parishioners denote the arrival of the Head of the Church in their community as historical. People with tears of joy greeted His Beatitude Sviatoslav.
UGCC Department of Information
PUBLICATIONS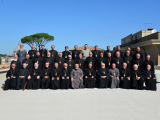 And you shall know the truth, and the truth shall set you free (John 8:32)
MEDIA