The Head of the UGCC arrived to the United States
Sunday, 02 November 2014, 12:09
On Sunday, November 2, Father and Head of the Ukrainian Greek Catholic Church, His Beatitude Sviatoslav (Shevchuk) came for a visit to the United States.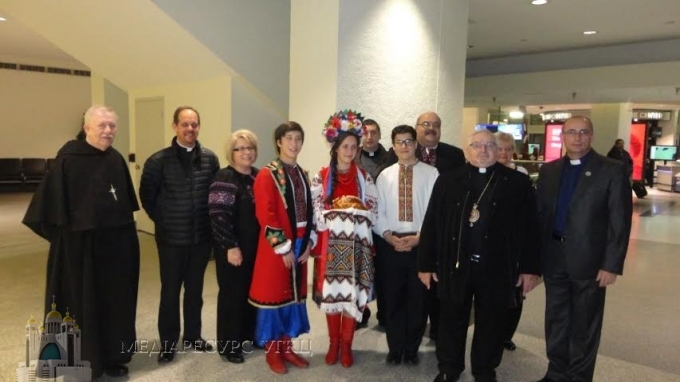 His Beatitude Sviatoslav came to the U.S. for the consecration and enthronement of the newly elected ordinary of the Eparchy of Saint Josaphat in Parma, Bishop-Elect Bohdan (Danylo), which will be held today, November 4, at the Cathedral of St. Josaphat in Parma, Ohio.
In Cleveland Airport, where the Head of the UGCC arrived, His Beatitude Sviatoslav was welcomed with bread and salt by His Excellency Bishop John Bura, Apostolic Administrator of the Eparchy of St. Josaphat in Parma; His Excellency Bishop-Elect Bohdan Danylo; brother of the Head of the UGCC, Father Vsevolod Shevchuk, who ministers to the Ukrainian community in Akron, Ohio; Father Bohdan Barytskyi, Parochial Vicar of the cathedral church in Parma; Archdeacon Geoffrey Smolylo, who serves at the cathedral of Parma as well as some religious and lay representatives of the Ukrainian community in Parma.
Department of Information of the UGCC
PUBLICATIONS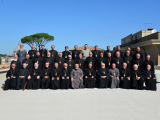 And you shall know the truth, and the truth shall set you free (John 8:32)
MEDIA