The Head of the UGCC calls to join the universal prayer and fasting for Lebanon
Friday, 04 September 2020, 10:59
His Beatitude Sviatoslav, Father and Head of the UGCC, responding to the request of Pope Francis, calls on all the faithful of the Ukrainian Greek Catholic Church today, September 4, 2020, to join a universal day of prayer and fasting for Lebanon.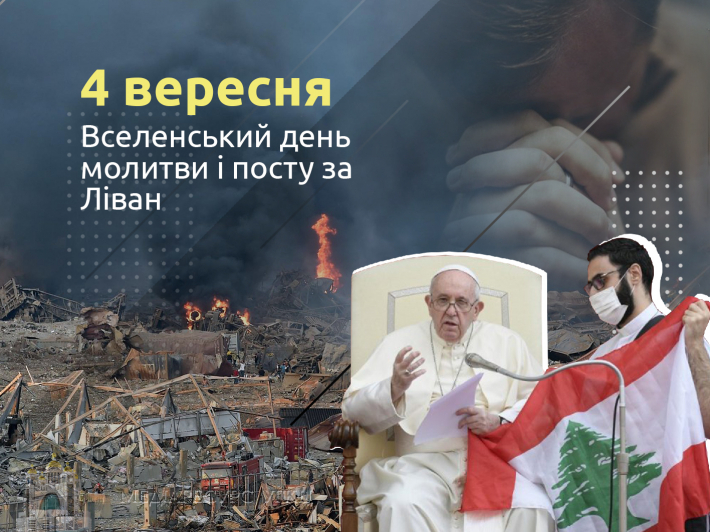 During a general audience on Wednesday, September 2, His Holiness Pope Francis called on all Catholics and members of other religious confessions for a day of prayer and fasting for Lebanon this Friday, September 4.
"Let us pray for Lebanon as a whole and for Beirut. And let us demonstrate our closeness by concrete works of charity, as on other similar occasions," he said, inviting representatives of other denominations and religions to join this initiative in their own way.
On this occasion, Cardinal Pietro Parolin, Secretary of State of the Holy See, will visit the country on behalf of the Pope.
We recall that the Father and the Head of the UGCC previously expressed spiritual solidarity of our Church with the Eastern Catholic Churches of the region, all Christians and all the Lebanese people on the occasion of the deadly explosion that took place in Beirut on August 5, 2020. A powerful explosion in the capital's port claimed the lives of more than a hundred people and left about 300,000 people homeless.
"Dear brothers and sisters, we are with you. May our Lord, who overcame death by death, receive the souls of the dead and grant them eternal rest in His Kingdom. We envelop you with our prayer and solidarity in the eternal hope of the resurrection," wrote His Beatitude Sviatoslav in a letter to the four Patriarchs of the Eastern Catholic Churches in Lebanon.
Also on August 14, 2020 in Kyiv, the Head of the UGCC met with the Lebanese delegation led by the Ambassador of Ukraine to Lebanon, during which a plan to help the victims of the explosion in Beirut was discussed.
The UGCC Department for Information
PUBLICATIONS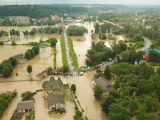 Your Graces and Excellencies, Very Reverend and Reverend Fathers, Venerable Brothers and Sisters in monastic and religious...
MEDIA