The Head of the UGCC calls to see a suffering Christ in every widow, orphan, forced resettles, wounded and crippled by war
Wednesday, 06 April 2016, 21:59
In this Holy year the privileged recipients of God's mercy must become people in need who live nearby us: widows, orphans, ill and lonely ones, forced resettles, those who were wounded and crippled by war, afflicted, abandoned and forgotten. God does console them the most and wishes – with our interference – let them feel our loving and tender presence.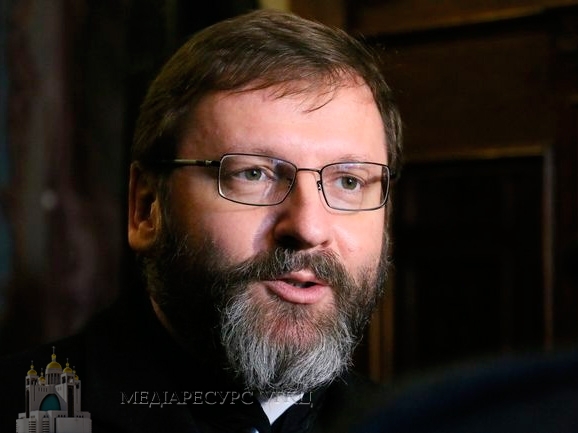 This, His Beatitude Sviatoslav, the Head and Father of the UGCC mentions in his Letter to clergy and faithful of the UGCC and all people of a good will on behalf of Jubilee Year of Mercy.
The Head of the Church reminds what are spiritual and corporal works of mercy due to the Catechism of the UGCC "Christ is our Pascha": spiritual works (to admonish the sinner; to instruct the ignorant; to counsel the doubtful; to comfort the sorrowful; to bear wrongs patiently; to forgive all injuries; to pray for the living and the dead) and corporal work (to feed the hungry; to give drink to the thirsty; to clothe the naked; to visit the imprisoned; to shelter the homeless; to visit the sick; to bury the dead).
Exactly within these works of mercy Gospel becomes visible and faith masters its concrete nature: "Let us have a look around us with eyes, cleared with faith, - and we will see in our daily life Jesus who is suffering and waiting for our help and mercy. Here, next to us lives a lonely person who is not able to live their home; here is a widow who is missing her husband, killed in war; here are orphans who lost their father-breadwinner or mother; here are refugees who were made to leave their homes, saving their lives; here is a co-worker who is sad or humiliated for some unknown reasons; here is an unhappy person who lives an immoral life, who is going deeper and deeper in the abyss of drugs and alcohol… All of them are waiting for God's mercy, human's compassion and help".
Thus, every Greek-Catholic, every Church's community must open moral and social "peripheries" around us, head for that places and bring help, consolation and support to those afflicted. However, mercy does not concern only corporal or material needs: "Not less important are works of mercy in a spiritual sphere. To convert a sinner, turning him off the road of wrong deeds, to show your neighbour a way to God, to give a wise advice in doubts, to support in grief, to teach in ignorance – all of it is not less important than a slice of bread for the hungry or a glass of water for the thirsty."
Among spiritual works of mercy His Beatitude Sviatoslav pays a special attention to those what concerns forgiveness. For there is no greater gift for our neighbours as forgiveness what we can grant in respond to wrongs or offences. "We ought to remember that forgiveness is not an expression of weakness but a proof of strength. Only a morally strong personality can ask for forgiveness and forgive their offenders and wish them good".
The Head of the Church suggests to perform spiritual works of mercy both – individually, socializing daily with neighbours and on the level of national politics that has to care of education and spiritual formation of people, especially of young generation. "Those politicians who concentrate themselves on economic progress and material wellbeing of their nation, abandoning their cultural and spiritual aspirations – will not fulfil their duty before nation and will not have a moral right to call themselves their guides. We need so much brave witnesses of Christ Gospel, who with their daily work, similar to ants' work will confirm just and truth in our nation, spreading education and caring about cultural development".
PUBLICATIONS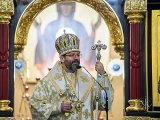 Head of the Ukrainian Greek Catholic Church brings multifaceted experience to project of evangelization.
MEDIA