The Head of the UGCC charged priests to expound each community on Catechism "Christ – our Pascha"
Saturday, 26 September 2015, 12:37
The Father and Head of the Ukrainian Greek-Catholic Church, His Beatitude Sviatoslav reminded priests not to forget about their status of being the first catechists, teachers of the righteous life at their parishes. Therefore, they are obliged to initiate and guide the whole catechistic process which should embrace all the parishioners.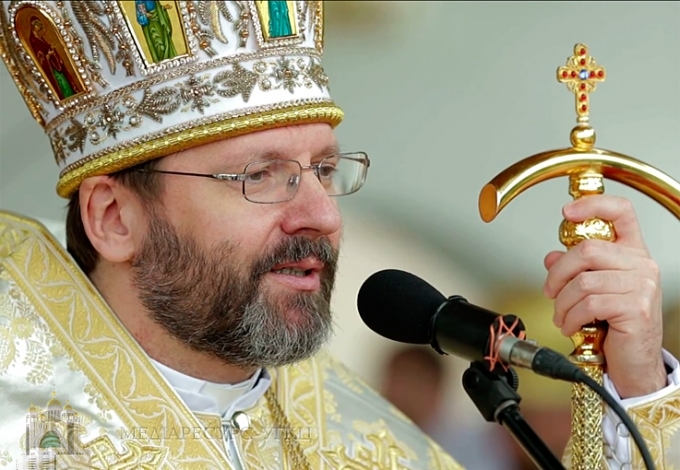 It is signified in His Beatitude's Sviatoslav appeal to the faithful of the UGCC on the Catechist's Day on occasion of the Year of Metropolitan Andrey Sheptytsky.
The Head of the Church, talking about the importance of a catechist's mission, cites the words of a righteous metropolitan Andrey, who told that the most important in a Catechesis is a training to pray. Up to His Beatitude Sviatoslav, Metropolitan Andrey, in this case, was talking about a catechesis as an art. "As a sculptor creates an art work, the same a priest, with a work not less artistic, with a soft wax of a childish soul creates an image and similarity of Jesus Christ. He seems to paint an icon of Christ and, obviously, the more he inserts assiduity and artistic skills in this work… the more he inserts his prayer and sacrifice into this work, the higher and better appears to be the work of his hands".
A teaching and an example of a righteous Metropolitan Andrey about a catechesis as a way of a constant leading into the sacrament of Church has started since our childhood and embraces youth with adults and does not finish ever, but remains actual nowadays.
"A necessary feature of a catechesis of faithful at our parishes is learning a Catechism of the UGCC "Christ – our Pascha", the main source of understanding faith, prayer and life of our Church. Similarly to the Holy Bible it has to be a table book for every member of a parochial community, as it is an invaluable help to read a Word of God. I call priests to make efforts so that every community will be provided with expounding on it", - called the head of the Church.
Considering His Beatitude's beliefs, to improve a catechism service at a parish, a vicar has to care about catechists, about their regular formation, cooperating with them for a good of faithful and all church community.
The UGCC Department of Information
PUBLICATIONS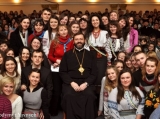 If, therefore, the Son sets you free, you will be free indeed. Jn 8:36
MEDIA