The Head of the UGCC condemned the terrorist attack in Volnovakh
Thursday, 15 January 2015, 12:33
In the name of God I strongly condemn the terrorist attack near the town of Volnovakha in the result of which 12 civilians were killed, including women and children. 16 people were injured.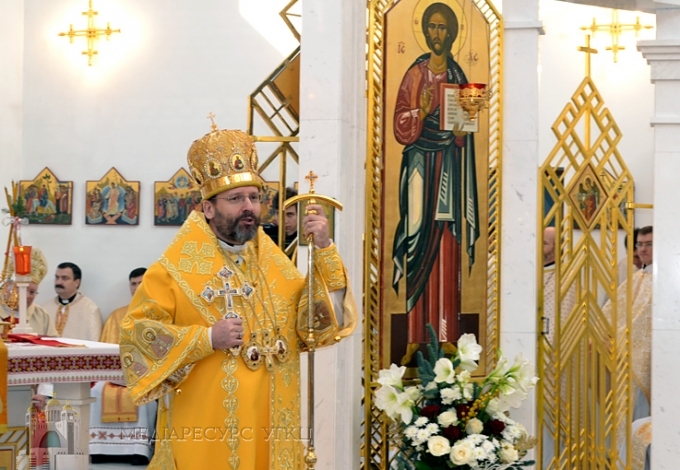 It was stated by the Father and the Head of the Ukrainian Greek Catholic Church during the Hierarchical Divine Liturgy at the Church of St.Vasyl' the Great in Kyiv, whose memory we honour today.
"I emphatically condemn those terrorists who committed this sin of Cain. For today the blood of these innocent victims cry to God. In the name of God I condemn all those who put guns into the hands of criminals and directed their murderous hand"- stressed the Head of the UGCC.
His Beatitude Sviatoslav appealed to all the public, government, political and religious leaders to unite with Ukraine in the fight against terrorism. "Just last week the world combined with the French people, condemning the assassination in Paris, today we ask the same solidarity with the pain and grief of Ukrainian people", - said the Primate.
"I ask all the people of good will to do everything to stop the murderous hand that shed blood today in Ukraine" - called the Head of the Church.
UGCC Department of Information
PUBLICATIONS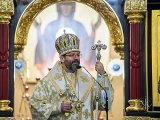 Head of the Ukrainian Greek Catholic Church brings multifaceted experience to project of evangelization.
MEDIA