The Head of the UGCC greeted Catholics with a Resurrection of Christ: "An eternal life always has a final respond"
Monday, 28 March 2016, 21:33
The Father and Head of the Ukrainian Greek-Catholic Church took part in celebrating an Easter Divine Liturgy in St. Alexander Catholic Cathedral in Kyiv.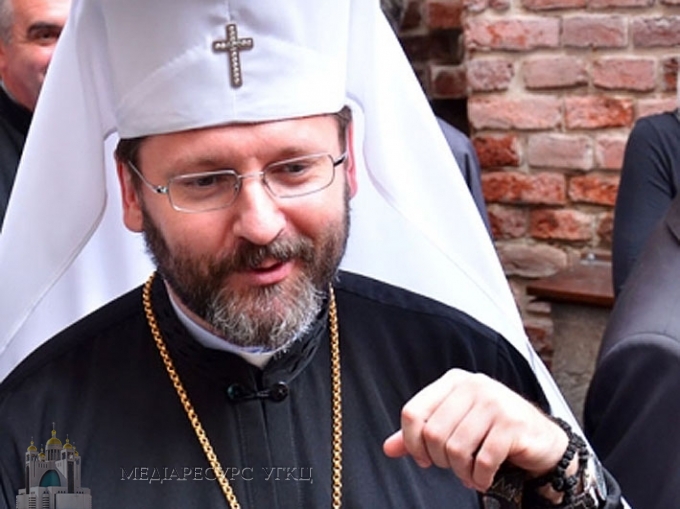 Appealing to the faithful, the major Archbishop pointed out that Easter is the biggest Christian holiday because we celebrate what is the most important in a Christian faith. Holy apostle Paul says: if Christ be not risen, then our faith is vain. Today we are celebrating the fact that light goes over the darkness, truth overpowers the untruth, good conquers evil, life dominates over the death", said His Beatitude Sviatoslav.
He considers it is, probably, the most what we lack today in Ukraine.
"We, - says an Archbishop, - often happen to wander in the darkness, but light has to be a final respond. We happen to live in the snares of lies, however a final respond is from the just people. It seems that death is breaking into our body, our land and our families; nevertheless, a life takes a final respond, and above all an eternal life, thus Christ has risen!"
Thus, the Head of the UGCC greeted everyone who celebrate Easter according to Gregorian calendar with Christ's Resurrection, wishing God's blessings, light, peace, hole and blessed Easter.
In the end, he invited those who were present to the Patriarchal Cathedral of the Resurrection of Christ to celebrate Easter holiday according to Julian calendar together with Greek-Catholics.
The UGCC Department of Information.
PUBLICATIONS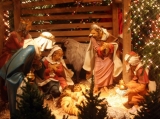 Christ is Born! "Today Christ is Born of the Virgin in Bethlehem. Today, the eternal One has a beginning, today the Word becomes...
MEDIA