The Head of the UGCC greeted the newly chosen Superior General of the SSMI Congregation and new Counselors
Friday, 28 July 2017, 14:26
I express my gratitude to the Lord our God, Who plentifully sent His graces upon all the participants of the General Chapter and, by prayers of your cofounder blessed Josaphata and your Sisters, made you worthy of this responsible ministry.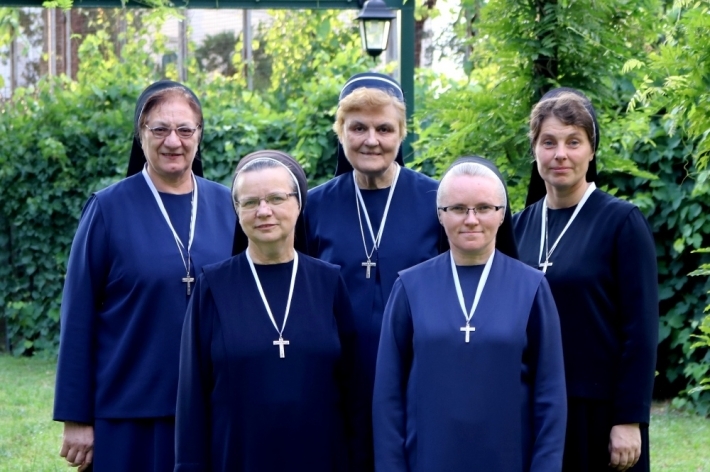 This is written by the Father and Head of the UGCC in the greeting letter to Sr. Sofia Lebedovych, the newly elected General Superior of SSMI, and Sisters Counselors.
"I would like to assure you, dear Sister, that we highly value sacrificial ministry which Your Sisters so devoutly performed in the past and tirelessly continue now," observed the Head of the UGCC. "Our Church will still need your zealous prayers, catechetical ministry, your work in the social sphere and in many other parts of social life, where, by their example of sacrificial God-centered life, the Sisters testify about the Resurrected Christ to everyone who needs it."
The Head of the UGCC assured the Sisters in his personal openness to all their initiatives, which will be aimed at the development of the Church, spreading God's Word and goodness of God-loving people.
We would like to add that on July 24–25, 2017, the XIII-th General Chapter (i. e. meeting) elected Sr. Sofia Slavomyra Lebedovych from the "Our Lady of Perpetual Help" province from Poland to serve as the General Superior of the Sisters Servants of Mary Immaculate Congregation for the next six years (2017–2023). The Chapter has also chosen four General Counselors.
The UGCC Department for Information
PUBLICATIONS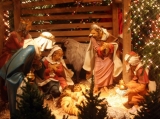 Christ is Born! "Today Christ is Born of the Virgin in Bethlehem. Today, the eternal One has a beginning, today the Word becomes...
MEDIA