The Head of the UGCC: "If we celebrate one spiritual feast after another and do not change ourselves then it becomes one more lost opportunity"
Tuesday, 28 July 2015, 17:03
Today for all heirs of Volodymyr's Baptism, in particular for the UGCC it is a great holiday. But we, Christians, are deeply aware that to celebrate the Christian spiritual holiday means to change. If we celebrate the religious holiday one after the other, but do not change, and nothing changes in our personal spiritual life, then it becomes one more lost opportunity.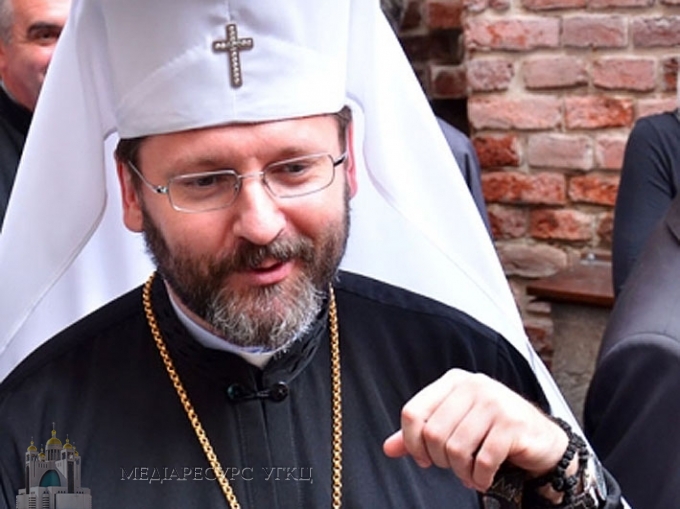 That was said by the Father and the Head of the UGCC His Beatitude Sviatoslav in Kyiv on Volodymyr's Hill on July 28 on the occasion of Millennium of the passing of St. Prince Volodymyr.
Celebrating the millennium of the death of Prince Volodymyr the Great, according to the Head of the Church, we need to hear His voice. So what is He calling us today to? To celebrate this holiday deeply and truly.
"First, I think that our educator tells us that we all have to change, no matter what place in society we posses and what task Ukrainian people entrusted us with. We all have to change", - He called. He said Ukrainian must change attitudes towards themselves, their duties, their homeland and their people. This change in the Christian sense means repentance, conversion and return to God.
"The second task of our educator is to "profess the faith by work". It is impossible to believe in the truth, and not to live in the truth"- He continued. So when today Ukraine wants to update its Constitution and its legislative field, it should build it on God's eternal law. Then this state will last forever. It will withstand all the challenges.
"We know how Prince Volodymyr was looking for unity in his people. He understood that the people cannot be unitary through military force or by geopolitical projects, but on a single stone of the Christian faith", - said the Head of the UGCC.
So, according to His Beatitude Sviatoslav,today we have to complete the third task of St. Volodymyr - search for unity and consolidation of the Ukrainian people. "Prince Volodymyr says to us: " Unity – saves, indifference - kills". So let us be united and caring!"- concluded the Head of the UGCC.
UGCC Department of Information
PUBLICATIONS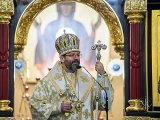 Head of the Ukrainian Greek Catholic Church brings multifaceted experience to project of evangelization.
MEDIA