The Head of the UGCC in Christmas greeting: "Christmas is the birth of God in each of us"
Friday, 06 January 2017, 17:33
It depends on us – whether to let Christ live in us or shut the door on Him. Where God is welcomed - everything revives and renews. Whoever opens his heart to Him - receives hope, a new meaning of his own living today and in the future. And vice versa - where He is not welcomed or shut on - everything dies away, decays, declines and corrupts. There a man is under the power of false gods, violence and lie, and, finally, loses the sense of his own life, loses hope for the future because everything already today dies before his eyes. This was said in the Christmas greeting of the Father and Head of the Ukrainian Greek Catholic Church His Beatitude Sviatoslav to archbishops, metropolitans, bishops, monastics, brothers and sisters in Ukraine and throughout the world.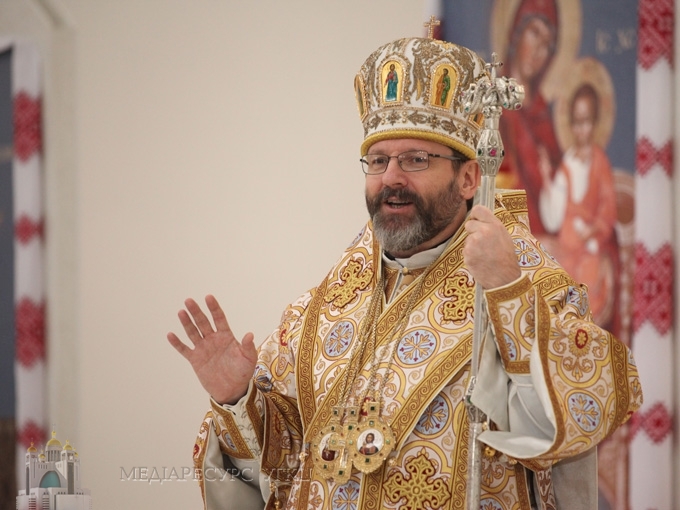 The Primate persuades that the Almighty knows what hurts each of us, why we cry or rejoice. "He knows each of us, because up until the end of the world He continues to live with a man and in a man. He continues to suffer in each human suffering, to rejoice in each of our joy, continues to die in each mortal, continues to be persecuted and diminished in every person, who is being rejected and despised by the contemporary world," believes His Beatitude Sviatoslav.
"Christmas − is the birth of God in me, incarnation of the Son of God in my life story, in my life, however despicable or difficult it might seem to me. So my life, by all means, is meaningful because what is my private, has become His private, too," he says in the greeting.
"Therefore, let us celebrate Christmas," calls the Head of the Church, "by inviting the newly born Savior into everything, which is sacred for us. Let us warm Him up with our living faith."
In our private lives, asks the Primate, let us keep ourselves from sin and do good. Let us try to fill our thoughts and decisions with God. In difficult circumstances let us not forget that the Lord our God loves us with His boundless love, which is greater than our sins and faults. Christmas is a spiritual event of incessant God's presence, whose incarnation happens for me and in me at every moment and in every place.
In our family life, carries on the Head of the Church, let us always try to live in love and harmony. Parents, remember that most often children create the image of God on the basis of your behavior, your love for each other, your self-sacrifice, generosity and lively joy. Teach them sincere prayer with your own example.
In our social life, writes His Beatitude Sviatoslav in the greeting, especially amidst present economic, political and military challenges, let us remember that God is with us! We are not alone amidst pain, suffering and blood in this war. In His Christmas the Lord incarnates even today, in that historic moment, when we are to live and die, build and revive, defend our Motherland from the enemy and heal the wounds of the past and the present.
"Fulfilling this Christmas message, let us fill our homes, churches and our whole land with singing ancestral carols. Let the whole Ukraine sing carols today and also all places, where the Ukrainian heart is beating," called the Head of the UGCC.
"Let us bring the newly born Savior in our carols to everybody who is sad or feels lonely. Let us share our joy Holy Supper with those who are hungry and thirsty for justice and human attention. Let us visit those are imprisoned, abroad or traveling. Let us bring the heavenly light of Christmas to the wounded and afflicted. Let us remember in our prayers those who are held captive, who suffers from abuse and laments to God for the light of hope under shelling on the so-called line of demarcation, on the occupied territories in the East of Ukraine and in the Crimea. Let us unite our thoughts and prayers with our soldiers, who courageously defend our Christmas. Let us not forget about those who anxiously await their returning home," asked His Beatitude Sviatoslav
Finally the Head of the UGCC wished all and everyone tasty kutia, merry Christmas holidays and happy and blessed new year!
The UGCC Department of Information
PUBLICATIONS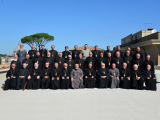 And you shall know the truth, and the truth shall set you free (John 8:32)
MEDIA