The Head of the UGCC met with the Prime Minister of Ukraine
Wednesday, 18 May 2022, 23:03
On May 18, 2022, His Beatitude Sviatoslav met with the Prime Minister of Ukraine Denys Shmyhal at the Patriarchal Center of the UGCC in Kyiv. The meeting took place at the latter's request. The Prime Minister came to the Patriarchal Cathedral to personally congratulate the Head of the UGCC on his birthday. On May 5, the Prime Minister sent congratulatory greetings to the Primate of the UGCC, and today he was able to greet him personally.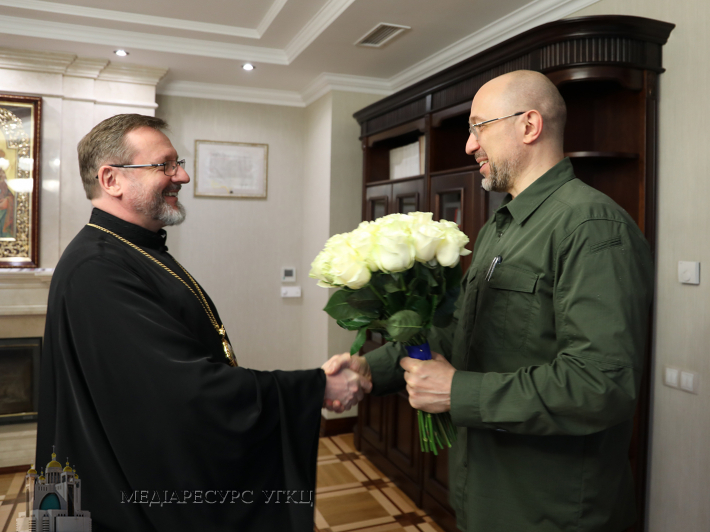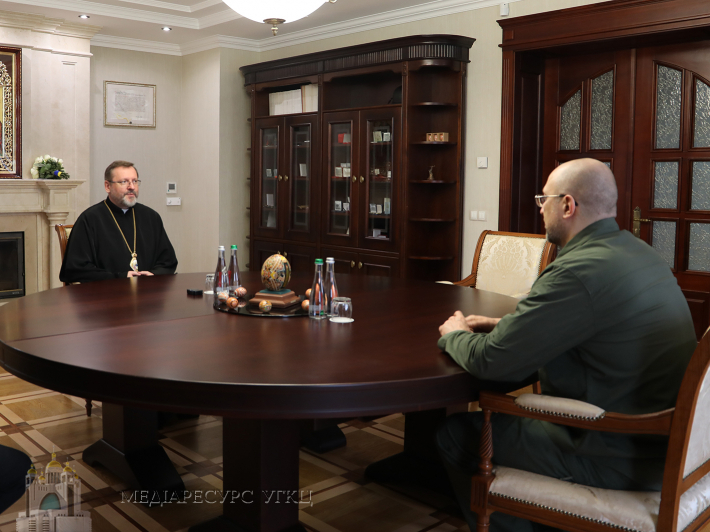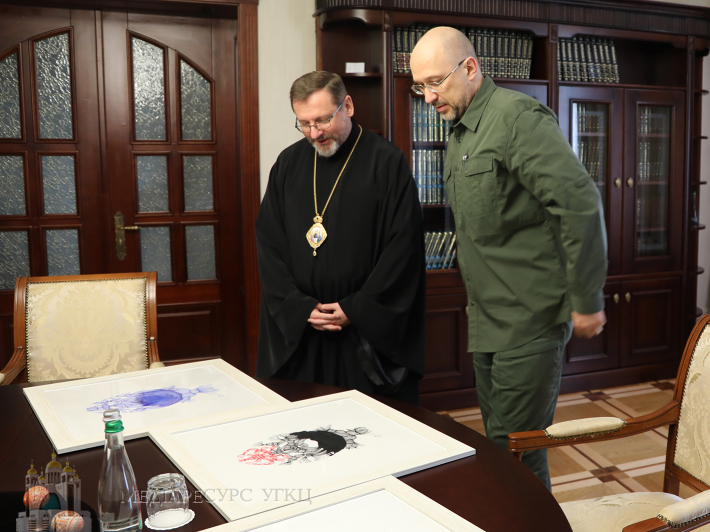 The Prime Minister presented the Head of the UGCC with a unique gift of art – a triptych of paintings entitled "Pysanky". Iryna Nyavchuk, a master weaver, was inspired to create the series by the stories of women fleeing the war.
During their conversation, Mr. Shmyhal recalled their previous meeting, which took place during the active hostilities on the outskirts of Kyiv, and thanked His Beatitude Sviatoslav that they were together then.
They spoke about the challenges which Ukrainian society is facing today, particularly in the humanitarian sphere. They analyzed the difficulties emerging from internal migration processes and internally displaced persons who find themselves outside of Ukraine.
They agreed to coordinate the efforts of the Church and the State, in order to serve all those in need in the best way possible.
The UGCC Department of Information
PUBLICATIONS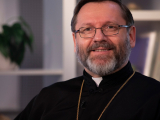 Glory to Jesus Christ! Dear Brothers and Sisters in Christ!
MEDIA