The Head of the UGCC met with the sculptors of the iconostasis of the Patriarchal Cathedral
Friday, 19 June 2020, 12:29
On June 16, 2020, His Beatitude Sviatoslav held a meeting devoted to the construction of the iconostasis at the Patriarchal Cathedral.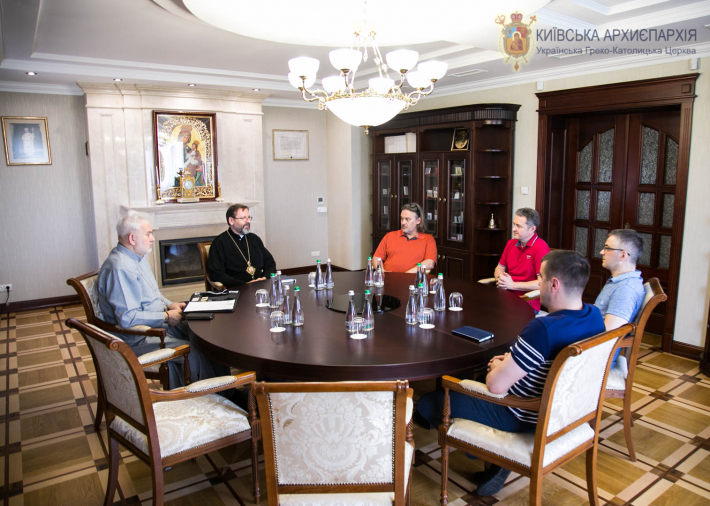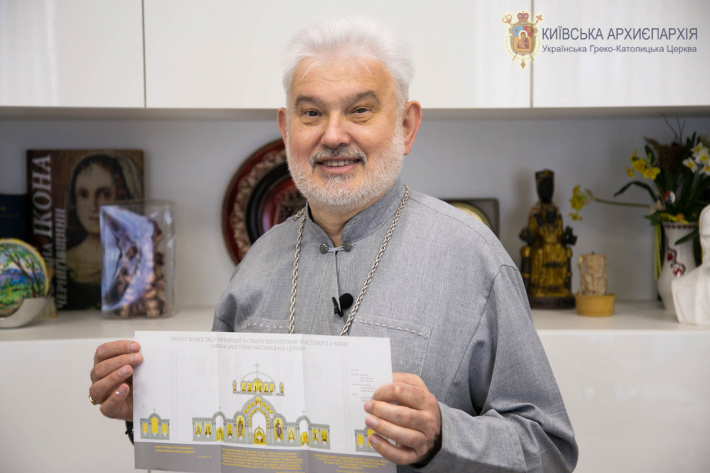 The meeting was also attended by Bishop Yosyf Milian, Auxiliary Bishop of the Kyiv Archeparchy, Vasyl Bukatiuk, head of the Construction Directorate under the Patriarch of the UGCC, and the authors of the iconostasis project led by Orest Dzyndra.
As mentioned earlier, the concept of decorating the interior of the temple implies the dominance of white color, which symbolically reproduces the heavenly light of the most important gospel event - the light of the Resurrection of Christ.
During the meeting, the authors of the iconostasis told about new developments that have been made over the past months. His Beatitude Sviatoslav shared his thoughts on further decorative works in the main church of the UGCC.
Bishop Yosyf Milian, Chairman of the Supervisory Board for the Construction of the Patriarchal Center of the UGCC, said: "We have begun intensive work on the construction of an iconostasis for the Patriarchal Cathedral of the Resurrection of Christ in Kyiv. A whole team of artists is working on this - stone and wood carvers, as well as icon painters, who will fill this iconostasis with holy icons. It will be a great job that requires a lot of money. Therefore, I ask everyone to join this good cause. We will ask the Lord God to bless your even the most humble donation."
He added, "Today we face a difficult task - the decoration of the Patriarchal Cathedral. It will be difficult for the parish of the Patriarchal Cathedral to do it alone, so we appeal to all people of good will to contribute to the construction of the iconostasis."
Account for donations:
Company name: Religious Administration of the Exarchate of the Ukrainian Greek Catholic Church
Identification code: 21655633
Name of the bank:
JSC "KREDOBANK" 325365
IBAN code:
UA873253650000002600502298233
Press service of the Kyiv Archeparchy
PUBLICATIONS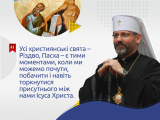 All the richness of the Christian life, our feasts, our Divine Liturgy are an opportunity to experience the events that the apostles went...
MEDIA