The Head of the UGCC: "Metropolitan Andrey predicted European Future for Ukraine"
Tuesday, 17 March 2015, 11:20
Metropolitan Andrey, being already at the death coach, made a prediction about the future of Ukraine. It was year 1944, exactly when a wave of The Red Terror swept over Galicia. That time it was enough to talk and dream about an independent Ukraine.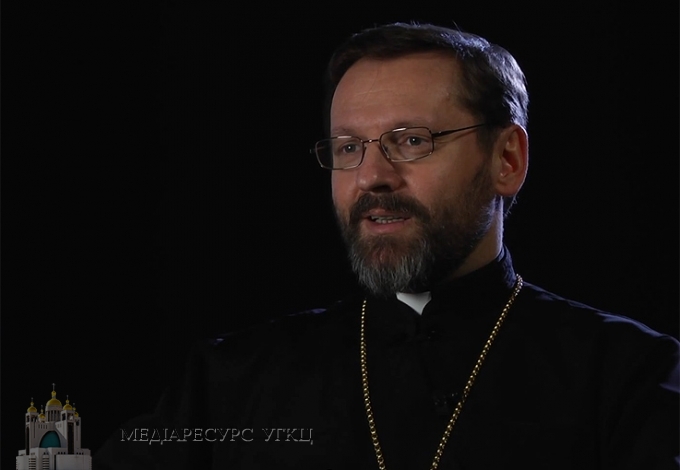 It was said by our Father and Head of the UGCC, His Beatitude Sviatoslav in the video-blog for "Live.TV", noting that it was the moment of "the biggest national disappointment". "Among that sea of darkness, grief and despair, Metropolitan saw the resurrection of Ukraine and a reviving Church which is a strength of a resurrected nation and state", - continued his mind the Head of the Church.
Archbishop Andrey was predicting that Ukraine would become a powerful state, would not yield to other highly developed countries. Peace, welfare, happiness, high culture, mutual love and accord will be predominant in future Ukraine. But, according to Metropolitan's prediction we need to pray, so that God and Virgin Mary will protect our people, who have suffered so much.
In opinion of His Beatitude Sviatoslav, this prediction is just about European Ukrainian State. That is why, according to his story, it is important for us "to look intently at the future of our renewed country with eyes of hope of Metropolitan Andrey".
"Let this call of Servant of God Andrey become hope for us that war will end up, hard times will pass by. Ukraine has always been and still will be. We have to go for this victory with toil and our own sacrifices "till bleeding and death". With an everlasting prayer we must step with our Metropolitan into our future", - finished His Beatitude Sviatoslav.
UGCC Department of Information
PUBLICATIONS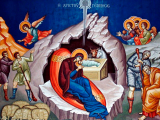 Most Reverend Archbishops and Metropolitans,God-loving Bishops, Very Reverend Clergy, Venerable Monastics,Dearly Beloved Brothers and...
MEDIA