The Head of the UGCC on Independence Day of Ukraine: «Let's ask ourselves today: How much do I love Ukraine?»
Saturday, 25 August 2018, 22:18
Today, for us, the example of love for the Motherland is the heroes who, for centuries, have given their their own lives for their country. Therefore, when we congratulate each other today with the words "Glory to Ukraine!", we answer "Glory to the Heroes!" Let our heroes, who put their lives on the altar of freedom, independence, today will be our teachers of love for the Motherland.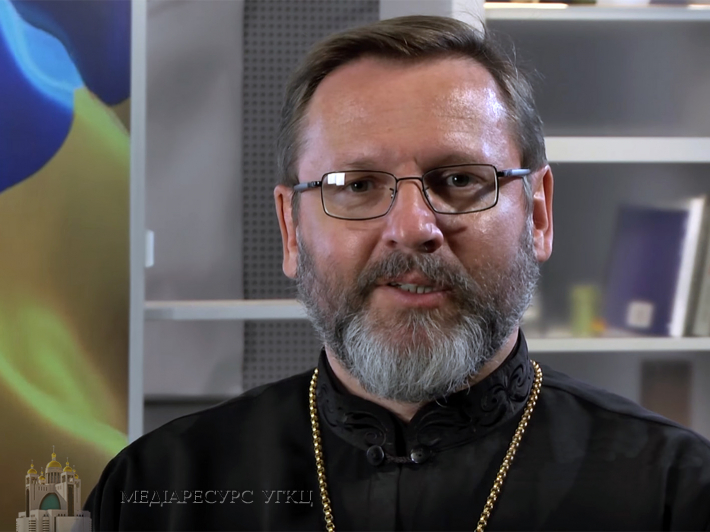 This was stated by the Father and Head of the Ukrainian Greek Catholic Church His Beatitude Sviatoslav in a video address on the occasion of the 27th anniversary of Ukraine's Independence.
Today - August 24 - we celebrate the great national holiday - Independence Day of Ukraine. "On this day I want to invite all of you to reflect on how each of us builds our attitude towards our homeland as a native independent state," said His Beatitude Sviatoslav.
A well-known folk song teaches us this way. Everything in the world can be chosen - except the Motherland. The foundation of a true, relevant attitude towards the Motherland is love. Love to one's state, to one's people, to one's native land. Liubomyr Husar used to say that today Ukrainians are no longer divided into Westerners, Easterners, Ukrainians or Russians, and this division passes through one question: Whether I love my Motherland or not. Therefore, in his opinion, we can all be divided into those who love Ukraine and those who do not like it."
The Head of the UGCC urged today, on this nationwide holiday, that everyone should ask himself: do I love Ukraine? "Let's celebrate this day in the context of a certain spiritual conversion. Because often people rate the attitude towards Motherland in this way: what did Ukraine give me? Instead, let's ask ourselves: What did I do for my Motherland ?! With what love do I love: the one which only wants to take, or with the true love, which calls to give?" said His Beatitude Sviatoslav.
"Today, Ukrainians around the world will unite in the universal prayer for Ukraine. We pray together for our Motherland. I congratulate you, Ukrainian people, on this remarkable holiday!" - the Head of the UGCC said in conclusion.
Department of Information of the UGCC
MEDIA