The Head of the UGCC on the Annunciation Day: "In the event of Annunciation salvation of a mankind appears in two dimensions – eternal and temporary"
Friday, 08 April 2016, 21:55
Today Christ Church is celebrating one of the greatest Christian holidays what is connected with a historical event taken place in Nazareth. Then archangel Gabriel came to the Blessed Virgin Mary with good news.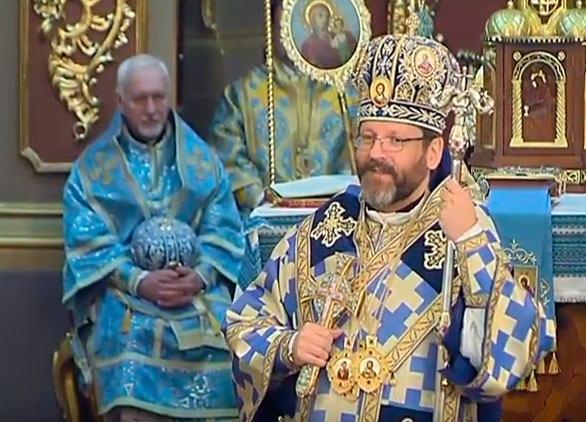 With these words His Beatitude Sviatoslav, the Head and Father of the UGCC started his homily on Feast of Annunciation and on behalf of father Volodymyr Grutza's ceremony of Consecration of Bishop in St. George Cathedral.
As says His Beatitude Sviatoslav, an event of Annunciation that happened on Earth is an event of human's frankness towards God, who grants His salvation: "This event is a reflection of one more heaven's occurrence: within this feast a mystery of human's salvation appears as if in two dimensions – eternal and temporary".
The eternal dimension of this feast is connected with a divine dialogue between Son of God – Jesus Christ, who is being begotten and His Heavenly Father. It was a mysterious inner dialogue in the womb of Holy Trinity, since the Son of God is responding with "yes" to His Heavenly Father, regarding salvation of a mankind and mystery of His begetting.
"So, a mystery of a Holy Trinity womb is carried to a virgin's womb of Blessed Virgin Mary who being on earth, inspired with a Holy Spirit, - says her "yes", - explains the preacher.
"It was a time, when God was being begotten. Since what archangel testifies – happens – Son of God enters a history and becomes a human. Thus how comes to life a beginning of our salvation", added His Beatitude Sviatoslav.
The UGCC Department of Information
PUBLICATIONS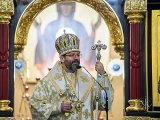 Head of the Ukrainian Greek Catholic Church brings multifaceted experience to project of evangelization.
MEDIA