The Head of the UGCC recalled the obligation of fasting and prayer for Ukraine
Wednesday, 19 August 2015, 14:42
His Beatitude Sviatoslav, the Head of the UGCC, once again called faithful of the Ukrainian Greek Catholic Church and all people of good will to pray and fast for Ukraine. He recalled the obligation to pray daily at 9 pm for Ukraine and fast one particular day of the week in this intention.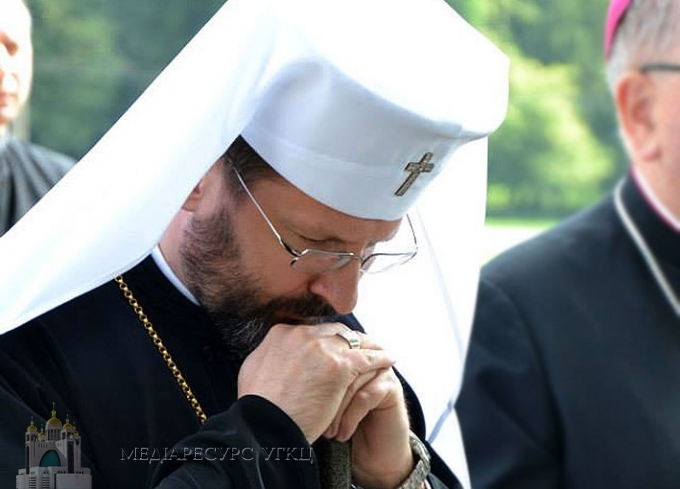 "I noticed that people forget our prayer for Ukraine at 9 each evening.Some dioceses have even forgotten the day of the week which was defined as a day of strict fasting for the Motherland", - the Head of the UGCC.
Let's recall that in "Appeal" the bishops of the Synod of Bishops of Kyiv-Galician Major Archbishopric of the UGCC give clear instructions concerning the continuation of "this spiritual heroism".
Hierarchs entrust to continue in the parishes, monasteries and seminaries a continuous prayer. All the faithful and people of good will are asked to unite every day at 9 pm in a common prayer for Ukraine (Monday - for the successful service of the President, Government and Parliament of Ukraine; Tuesday - for the enemies: for the conversion of those who pursue and attack us; Wednesday - for Ukrainian army, Thursday - for the law-enforcing authorities and the police; Friday - for the wounded, prisoners, refugees and their families; Saturday - commemoration of the departed, including the fallen soldiers and all innocent victims; Sunday - for the unity and conciliarism of Ukraine).
In addition, the Church announced continuous strict fast in this order: Monday - Archeparchy of Kyiv, Donetsk, Kharkiv, Odesa and Crimea Exarchates; Tuesday - Archeparchy of Lviv, Stryi Diocese; Wednesday - Archeparchy of Ivano-Frankivsk, Kolomiya-Chernivtsi Eparchy; Thursday - Archeparchy of Ternopil, Buchach Eparchy, Sambir-Drohobych Diocese; Friday - Sokal-Zhovkva Eparchy, Lutsk Eparchy. At the end of each Liturgy Bishops call to sing the liturgy lord prayer, "Oh, God Almighty and Only".
UGCC Department of Information
PUBLICATIONS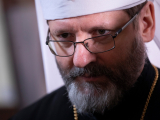 Christ is Risen! Dear Brothers and Sisters in Christ!
MEDIA