The Head of the UGCC spoke about the importance of social responsibility for business
Tuesday, 27 March 2018, 13:16
We must understand that it is sometimes worthwhile sacrificing our lives, even the earthly riches, for the sake of some higher purpose. At the same time, we should remember that when we have the opportunity to share our wealth with others, it is sensible to use this opportunity for the common good.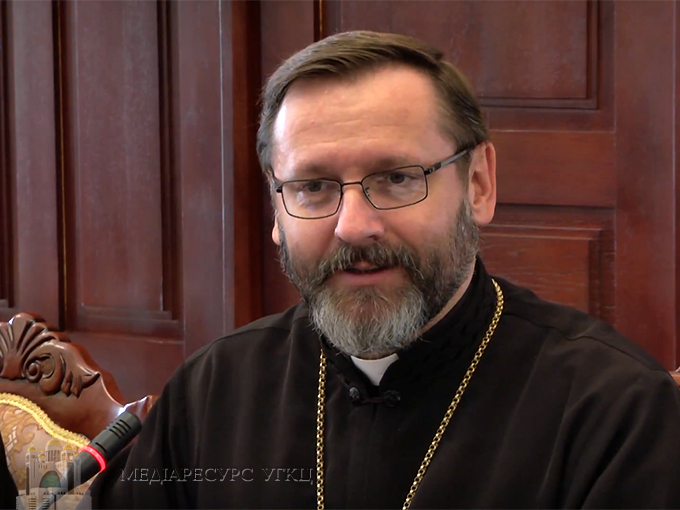 This was stated by the Father and Head of the Ukrainian Greek Catholic Church, His Beatitude Sviatoslav, during the interactive program "Open Church" on "Live TB" devoted to the topic of "Poverty and Wealth."
In particular, the Head of the Church gives an example of the Gospel when the Kingdom of Heaven is like a treasure that an owner found in the field. The man goes and sells all the property that he has to buy that piece of land for this treasure to become his. Famous geniuses and artists also often consider high ideals and takeovers of the human spirit as superior to other types of wealth. Therefore, they devote all their lives to work for their sake.
"Let us also recall calling for a monastic state, when voluntary poverty for the Kingdom of Heaven is one of the most important elements of monastic life. On the other hand, it is very important that those people who have property and certain resources understand that in their hands wealth is as a certain task given to them by the Lord our God," said the spiritual leader of the Greek Catholics.
His Beatitude Sviatoslav recalls the words of Basil the Great, who said: "Look! From the source comes a river, which later reaches all the corners of the earth with different streams to feed it, so that it can give birth to life. You also have wealth in your hands. Find this type of streamlet in order to revive the soul of the needy, and then your earth will blossom around you!"
The Primate admitted that he often heard complaints from the scientific and cultural environment that they are often deprived of the necessary funding because they are considered to be secondary to all others. "We are now talking about the social responsibility of business, the need to support various types of activities or other values ​​and wealth that Ukraine must create. I would very much like for those people who have some resources today to understand that they have a task in their hands, namely - to serve the development and preservation of the spiritual, national and cultural wealth that Ukraine has!" stressed the Head of the UGCC.
The UGCC Department for Information
PUBLICATIONS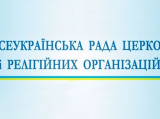 The All-Ukrainian Council of Churches and Religious Organizations appeals to all those in whose power and competence to cease fire and...
MEDIA