The Head of the UGCC spoke about the situation in Ukraine with Cardinal Crescenzio Sepe, Archbishop of Naples
Wednesday, 21 November 2018, 08:05
During his visit to the Archdiocese of Naples, His Beatitude Sviatoslav met with Cardinal Crescenzio Sepe, Archbishop of Naples. The meeting took place on November 17, on the eve of the commemorative events for the victims of the Holodomor, the genocide of the Ukrainian people.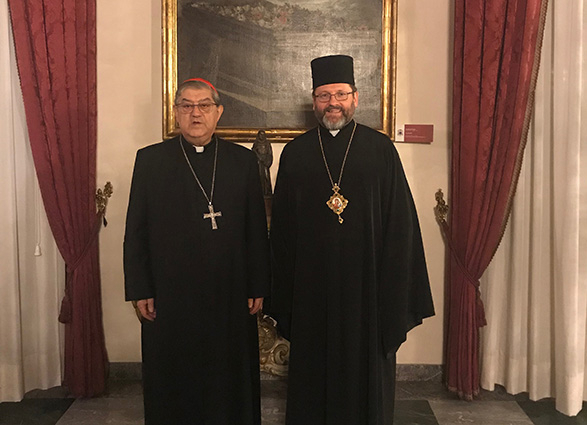 During his conversation, His Beatitude Sviatoslav thanked Cardinal Sepe for the care of the Ukrainian community in Naples and for accepting the ministry of two priests from Ukraine. The Head of the UGCC told the Archbishop of Naples about the challenges of pastoral ministry to Ukrainian migrants, especially in the region of Campania (44,000 Ukrainians, including Naples, are officially registered). In addition, the Head of the UGCC told the Cardinal about the situation in Ukraine, in particular, about the humanitarian catastrophe caused by the war in the East of the country.
Cardinal Sepe told His Beatitude Sviatoslav about the situation in his archeparchy, social, cultural and religious challenges in the life of the South-Italian region. Highly appreciating the visit of the Head of the UGCC and the scale of the commemoration of the 85th anniversary of the Holodomor in Naples, the Cardinal told His Beatitude Sviatoslav that on this occasion it was decided to make a historic gesture: to display the relics of St. Januarius during the Divine Liturgy.
Secretariat of the Head of the UGCC in Rome
PUBLICATIONS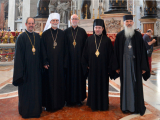 Glory to Jesus Christ! Beloved Brothers and Sisters in Christ!
MEDIA