The Head of the UGCC thanked German Episcopal Conference for making donation to the victims of war in Ukraine
Thursday, 16 June 2016, 11:09
Pope Francis' initiative to contribute to a charity collection in all Catholic parishes of Europe to help victims of war in Ukraine appeared to us a prominent sign of solidarity from our brothers and sisters in Western Europe. Simultaneously it is a clear proof of Christian mercy concerning million people in Ukraine who are at the edge of surviving because of Russian military aggression against Ukrainian state.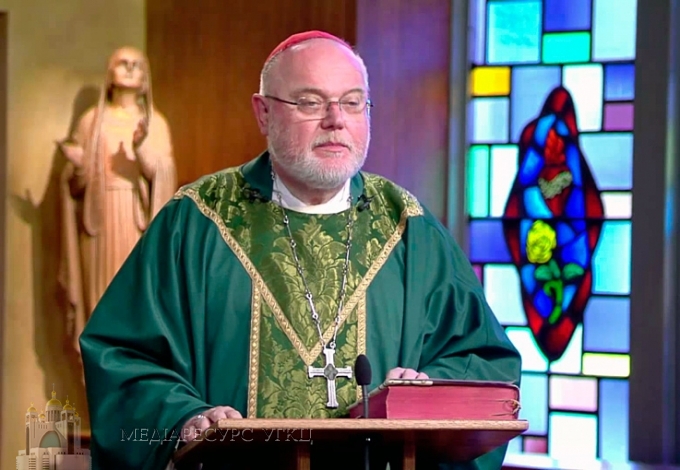 The Head and Father of the UGCC His Beatitude Sviatoslav is writing to cardinal Reinhard Marx, the Archbishop of Munich and Freising (Germany).
The Head of the Church thanked for the given donation made by German Episcopal Conference: "News about this generous gesture of German episcopate drew a wide response within Ukrainian society, strengthened hope of our people and revived faith in total triumph of love and good over aggression and injustice". He added that this Pope's initiative was a unique opportunity to bring to more people in Europe the real facts of events in Ukraine, calling to the further solidarity and prayer.
"We are asking you to keep being witnesses of truth about all deprived and afflicted around the world, particularly about the tragedy still taking its place in east Europe and Ukraine. Our common European home is lightened with a fire of military aggression against our people. There is no pain what cannot be shared. We are grateful for your sharing this pain with us and asking to pray on for its soon finishing of war and restoring peace in Europe. Let God's peace and His blessings rest on us and remain with us forever", the Head of the UGCC is writing in his letter.
The UGCC Department of Information
PUBLICATIONS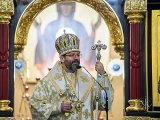 Head of the Ukrainian Greek Catholic Church brings multifaceted experience to project of evangelization.
MEDIA