The Head of the UGCC thanked the Apostolic Nuncio for his service to the Ukrainian people and the Ukrainian Greek Catholic Church
Friday, 25 September 2015, 11:56
His Beatitude Sviatoslav, the Head of the UGCC, and Bishop Josyph (Milian) with religious representatives visited Archbishop Thomas Edward Gullickson, Apostolic Nuncio, on completion of His diplomatic service in Ukraine.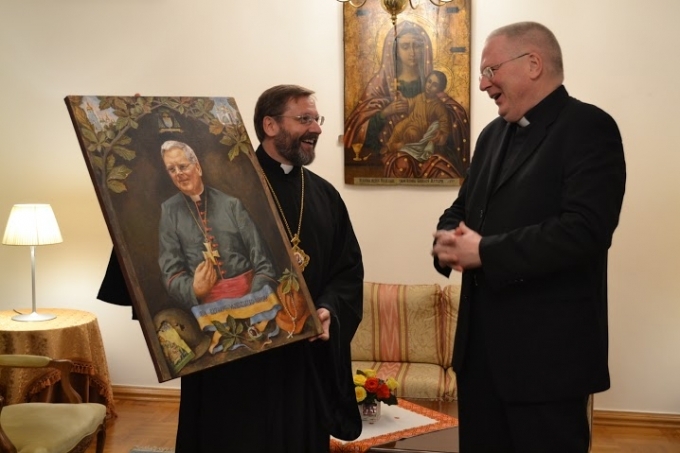 His Beatitude Sviatoslav thanked Archbishop Thomas for His service, which was the most difficult in the modern history of Ukraine and the Ukrainian Greek Catholic Church in particular.
The Head of the UGCC made a present for Apostolic Nuncio - His portrait from "grateful Ukrainian people". In conclusion, Archbishop Thomas thanked His Beatitude Sviatoslav for cooperation for the good of the Church, stressing that "these four years of service in Ukraine were a gift from God for Him...".
UGCC Department of Information
PUBLICATIONS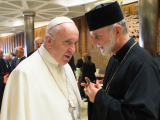 An unprecedented event took place in Rome on July 5-6. Desiring to demonstrate support for the Ukrainian Greek-Catholic Church at a time of...
MEDIA