The Head of the UGCC to the Spanish edition "Alfayomega": Our mission – to witness Christian values in Europe"
Tuesday, 21 July 2015, 11:37
It is not that we want to join Europe, but we are returning to Europe. Ukrainian culture is European but along centuries a part of Ukraine was distinguished from this context.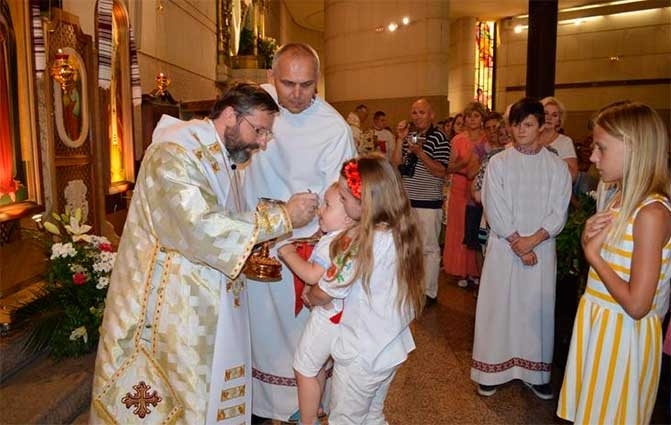 The Father and Head of the UGCC, His Beatitude Sviatoslav told about it in his interview with an edition "Alfayomega".
The Head of the UGCC noted that for us Europe is wider than just a European Union or European West. "It is a cultural and religious space – Christian Europe. We reckon we have a mission to witness Christian values in Europe", - signified His Beatitude Sviatoslav.
Despite this, the Head of the UGCC mentioned the aim of his visit – pastoral visits of Ukrainian immigrants and meetings with aSpanish authority, to be "the voice of common people from Ukraine".
At the end of a talk His Beatitude Sviatoslav was grateful to a Spanish people for being in sympathy with Ukraine and Ukrainian immigrants. He also asked Spanish Christians to join Ukrainians in their prayers for peace in Ukraine at 20.00 o'clock by a Spanish state time.
We remind, a visit of His Beatitude Sviatoslav to Spain was held on 6-14th of July.
The UGCC Department of Information
PUBLICATIONS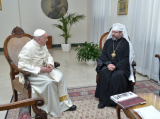 3 July at 10:00 AM, at Casa Santa Marta in the Vatican, Pope Francis met with His Beatitude Sviatoslav. The meeting was held at the request of the...
MEDIA