The Head of the UGCC to the students of Lublin University: "The UGCC exists not because someone allows us to, but because of a God's will"
Friday, 11 March 2016, 12:19
On 9th of March, 2016 the Head and Father His Beatitude Sviatoslav started his official pastoral visit to Poland. This day the Head of the UGCC, at the Cathedral of St. John the Baptist, met with archbishop Stanislaw Budzik, metropolitan of Lublin RCC. There was also held a raw of meetings with the representatives of a state government: mayor of Lublin, Kshyshtof Zhuk and the head of city council, Piotr Kowalczuk.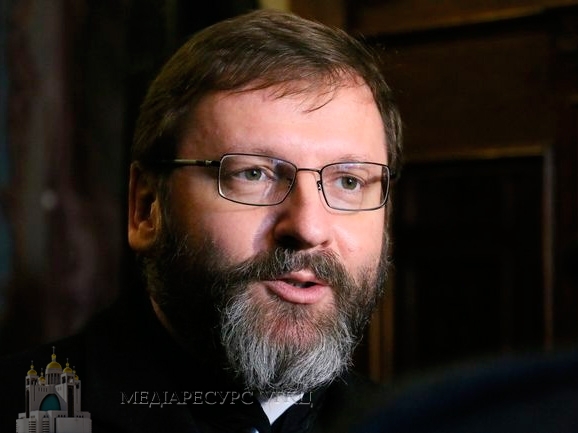 A key topic of the first day was a visit paid to Lublin catholic University, where the Head of the UGCC delivered his speech on topic "An ecumenical conception of the UGCC". First of all, His Beatitude Sviatoslav, paid his attention to the autonomy of the UGCC and necessity to lead a dialogue between Churches, admitting an independence of both.
Remembering an event of 25th anniversary of the rebirth of the UGCC in Ukraine, speaker pointed out that Church of Jesus Christ cannot be removed, even when someone truly desires it to: "For 25 years of remaining in the underground activity, our Church has risen. The UGCC defended its liturgical, theologian and spiritual identity and remains in unity with a Successor to Peter on earth, what is a part of a Universal Church".
Besides, during the lecture, the Head of the Church displayed Church's position regarding cherishing a Church unity: "We do not talk about an acceptance of identity of Kyiv Church successors. However, this kind of act cannot be unilateral. We must be acknowledged as a real Body of Christ, as well".
His Beatitude Sviatoslav reminded that today in Ukraine Kyiv Church successors are divided into four confessions. Despite the UGCC, there are also three Orthodox Churches. "These Churches are of one tradition, has one common root, however there is no unity between them. Everybody set their Church its own ecclesiological exceptions, others are destined to the underworld", explained His Beatitude Sviatoslav.
The only way out from this situation is to become the successors of one Church, yet divided. "When we appreciate everything what is good in every Church, without desire to subdue someone, then we will build up real relations."
The Major Archbishop mentioned, if there is no mutual recognition among Churches, there is no dialogue: "We ought to stop to offence one another, that is when our dialogue will be improved". The Head of the Church signified that during the last two years, our Church was exposed to cruel attacks from Moscow Patriarchate: "In a Joint Declaration of Pope Francis and Patriarch Kirill it is said that we formally got a right to exist. However, our Church does not exist because someone let us to, but because of a God's will".
A pastoral visit of His Beatitude Sviatoslav to Poland will finish on 13th of March.
The UGCC Department of Information
PUBLICATIONS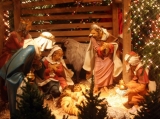 Christ is Born! "Today Christ is Born of the Virgin in Bethlehem. Today, the eternal One has a beginning, today the Word becomes...
MEDIA