The Head of the UGCC told the Holy Father about the "pain of Ukrainian people"
Thursday, 26 June 2014, 18:18
This morning in the Vatican His Beatitude Sviatoslav (Shevchuk), the Head and the Father of the UGCC met with the Holy Father Francis. The meeting was a part of the audience for members of the 87th Plenary Assembly of the Congregation for the Oriental Churches (BCAA).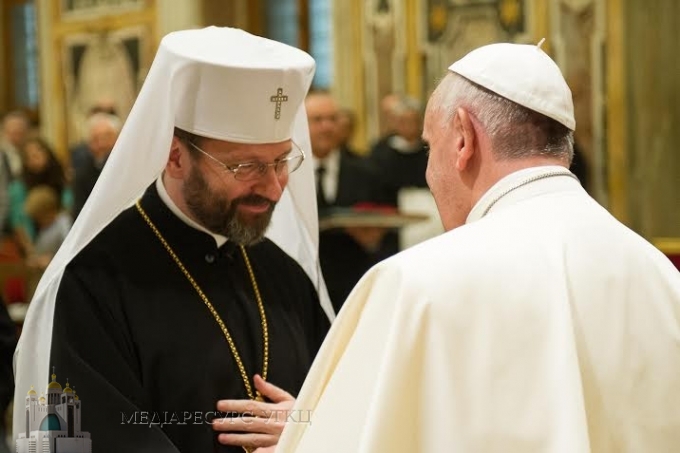 His Beatitude Sviatoslav had the opportunity to personally speak with the Holy Father, he told him about the situation in Ukraine, thousands of refugees and hundreds of wounded and deads. According to him, the Pope Francis said that he is praying for Ukraine and is doing everything possible for our country to be at peace and calm. The Holy Father also personally congratulated the Head of the UGCC with the 20th anniversary of priestly ministry, which falls on this day.
Addressing the present at the audience, the Pope Francis said about the importance of building peace in the modern world, stressing that the main "builder of peace is Christ himself." The Holy Father greeted the representatives of the Eastern Churches and thanked them for their contribution to building peace and harmony in the countries they represent. He also urged Christians to pray to make His journey to the Holy Land bring the "fruits of unity among Christians". "The fire of Pentecost and the power of Love – according to the words of the Holy Father - can stop a fire weapon of hatred and discord".
We have to add that on June 24-26 in the Vatican a working session of the 87 th Plenary Assembly of the Congregation for the Oriental Churches (BCAA) was held - a body which brings together the various charities that support the pastoral work of the Eastern Churches. This year, the special attention was paid to the situation in Ukraine.
UGCC Department of Information
PUBLICATIONS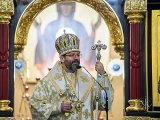 Head of the Ukrainian Greek Catholic Church brings multifaceted experience to project of evangelization.
MEDIA