The Head of the UGCC urged citizens to reform Ukraine, starting with ourselves
Thursday, 28 August 2014, 12:11
The choice today is not only before the state but also before each of us. We need to reform our country starting with ourselves. Sometimes we want to see changes immediately, with someone's expense, rather than our own efforts. However, if we are talking about mature civil society, we must understand that all the changes can occur through direct participation and involvement in them. Then this civic movement for the renewal of our society will be all-embracing.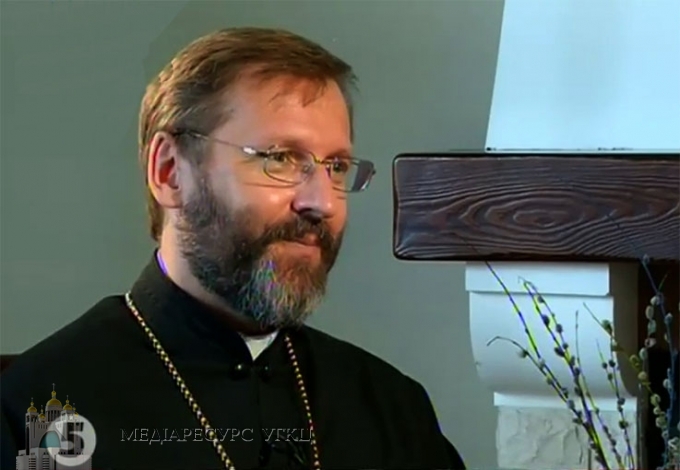 This was stated by the Father and Head of the UGCC His Beatitude Sviatoslav on Channel 5 on August 24, 2014 on Ukraine's Independence Day.
The Primate of the Church believes that the requirements to the representatives of Ukrainian authorities on the immediate social change, on the one hand, are legitimate, because the reforms needed by our country, should be started now. But on the other hand, they are never made in ​​one day. "They are needed to be started today. However, as we need to update our society all together, it requires patience and tireless work", - He explained.
For example, according to His Beatitude Sviatoslav, it is easily to require lustration and change the corrupt system of higher power. But are we really ready today not to bribe? Here the Head of the Church remembered his recent meeting with students who told him their "postamaidan experience". One student said that in preparation for the session after the Maidan,she decided to grip with learning to pass exams honestly. But then she saw around her, there are so many people who were standing at the Maidan, but thay are not ready to work and learn to honestly pass session (it was easier to pay).
"I think that our enemies want to wait for the time when our nation will be tired to reform our country. This happens only when the Ukrainian will be tired to defend their country. Our enemies are expecting it. Therefore I urge everyone to be courageous, brave and tireless",- said His Beatitude Sviatoslav.
UGCC Department of Information
PUBLICATIONS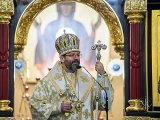 Head of the Ukrainian Greek Catholic Church brings multifaceted experience to project of evangelization.
MEDIA