The Head of the UGCC visited Kramatorsk
Thursday, 03 November 2016, 16:50
On 2th of November Father and Head of the Ukrainian Greek-Catholic Church visited Kramatorsk city. That day at the temple of the Holy Prophet Elijah was Liturgy, which provided by His Beatitude Sviatoslav/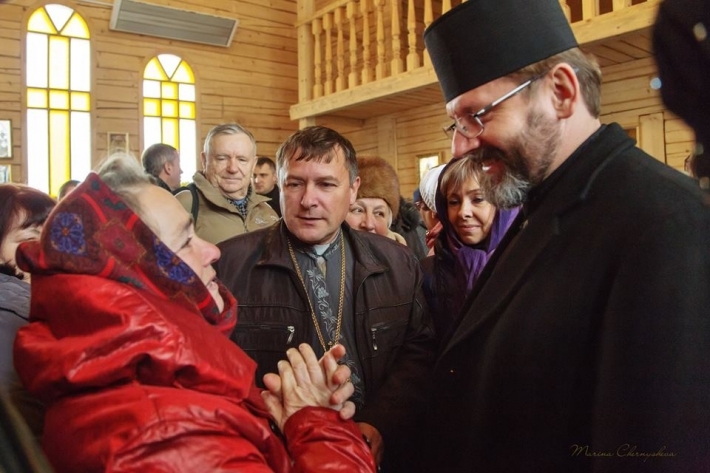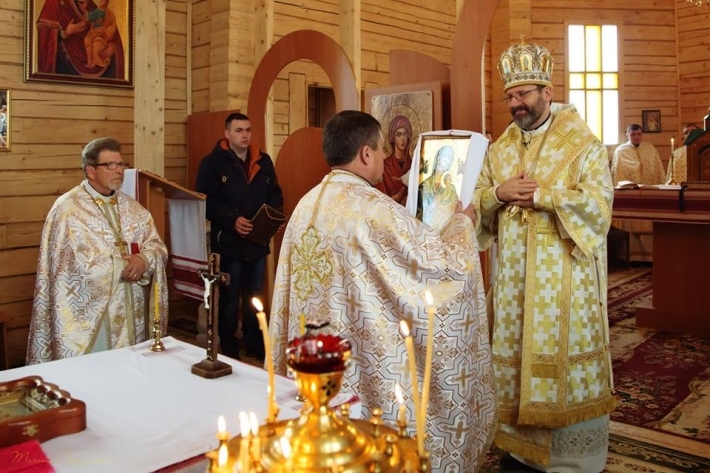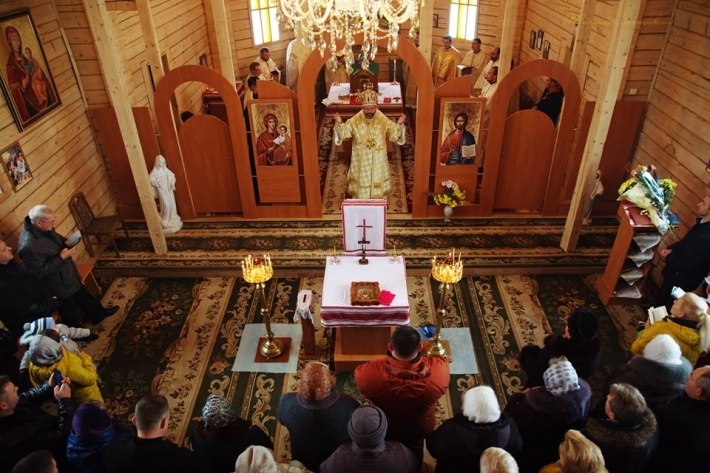 Referring to believers, His Beatitude Sviatoslav said: "The word of the Gospel today speaks of a check on the strength of even the structures of our Church here in the Donetsk region, including checking the strength of our Kramatorskogo dean. I am very pleased to say that our Kramatorsky dean endurance test held at "perfectly".
The Head of the Church noted the important role of Caritas Kramatorsk: "Listening to the Word of God, taking this power, we must now implement it in our work. So many people we have help. And so many people, a house which, in fact, been destroyed not passed this test, this test of strength. I am particularly talking about a house of their own lives, their ideas about themselves, about their country, about the land on which they live. We Christians now would like to help them rebuild their home the new solid foundations of God's Word - the power of God. "
He thanked all those who work in Kramatorsk, the "famous all over Ukraine and the whole world Kramatorsk Caritas!" Because this Caritas is known for all. "This Caritas - a time when we listen to God's Word and implement it in our lives and help the neighbor, we serve those in need," - said the Head UGCC.
And a sign in memory of today's event Head UGCC gave to the temple for worship and spiritual good copy of the miraculous icon of the Blessed Virgin Mary of Perpetual Help, which since the XIII century, was for many nations and individual persons constant assistant in difficult time. To address the issues in their efforts to support Beatitude Sviatoslav asked representatives of municipal organization "Plast". Volunteers from "KRAMATORSK Bee" reported on military aid to checkpoints and best ATU invited the distinguished guest to his workshop. A resident of Gorlovki expressed gratitude for the help the needy, Caritas provides Kramatorsk.
It should be noted that the His Beatitude Sviatoslav is in Kramatorsk within the 25th anniversary meeting of the Ukrainian Council of Churches and Religious Organizations.
Press Service of Caritas Kramatorsk
PUBLICATIONS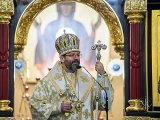 Head of the Ukrainian Greek Catholic Church brings multifaceted experience to project of evangelization.
MEDIA