The Head of the UGCC visited the Vatican Diplomatic Academy
Friday, 27 February 2015, 11:26
On 24 February His Beaitude Sviatoslav, the Head of the UGCC, visited the Diplomatic Academy of the Holy See. The visit was at the invitation of Archbishop Giampiero Gloder, the president of the Academy.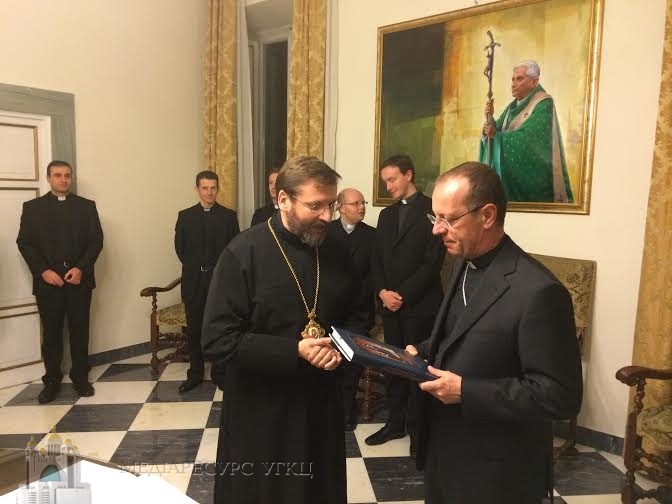 In a conversation with the members of the Pontifical Diplomatic Academy His Beatitude Sviatoslav told about the situation in Ukraine and the visit "AD Limina" of the Synod of Bishops of the UGCC. Giving thanks for visiting to the Head of the UGCC, Archbishop Giampiero expressed his solidarity with the Ukrainian people "in this difficult time of the historical trials".
We have to add that diplomatic Pontifical Academy is an educational institution of the Holy See, in which priests are trained for work in the Vatican diplomatic corps. Among students who come from different countries, is also a student from Ukraine – Fr.Andriy Yevchuk, the priest of Buchach Diocese of the UGCC.
Press Service of the Company "Saint Sophia"
PUBLICATIONS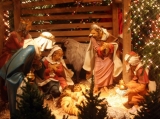 Christ is Born! "Today Christ is Born of the Virgin in Bethlehem. Today, the eternal One has a beginning, today the Word becomes...
MEDIA