The Head of the UGCC warned the priests: "It is unacceptable to insult or show impatience to a person during confession"
Monday, 10 April 2017, 19:53
A priest cannot show his own bafflement at any sin during confession whatever serious it might be. He must not inquire about those spheres of life which have nothing to do with confession. It is absolutely unacceptable to insult a confessor in any way, raise voice at him/her or show personal impatience towards a person who is searching for God's mercy.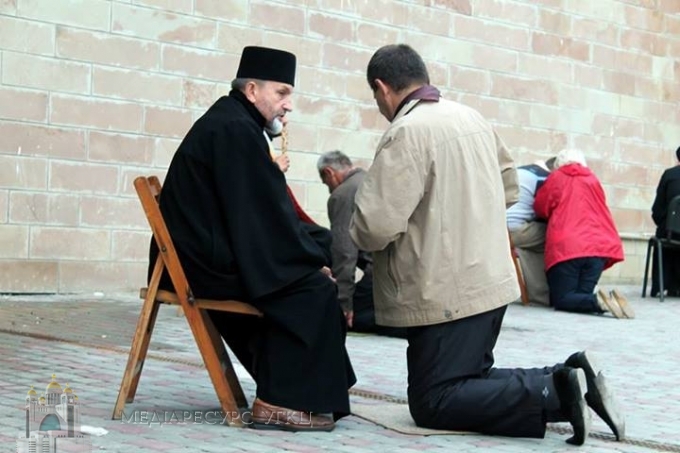 This is said in the Letter to the Priests on Holy Thursday written by the Father and Head of the UGCC His Beatitude Sviatoslav. 
This year the Head of the Church devoted his epistle to Confession as the first gift of the risen Christ, – to forgive people's sins on His behalf.
The hierarch believes that  administering the Holy Sacrament of Reconciliation with God and one's neighbor, is one of most sublime but, at the same time, it could be the most difficult part of priesthood.
"It is a big grace when the faithful have a possibility of meeting the living Christ through the person of their confessor in a confessional. A confessor is first and foremost a father, a doctor and a teacher of Christian life. Therefore the Holy Sacrament of Confession is fairly regarded as the most important means of new evangelization, as an opportunity to voice a God's word regarding the confessor's state of soul and a moment of healing sinful wounds by the grace of Holy Spirit,"  says the Letter. 
The Primate stresses that "such sublime task requires from us, servants of the Holy Sacrament of Reconciliation, personal spiritual and pastoral maturity, constant work on ourselves and permanent readiness to listen to the Holy Confession." 
With respect to this, His Beatitude Sviatoslav reminds about certain aspects of this work on oneself, and gives some advice on correct and successful administering the Sacrament of Confession.
The Head of the Church notes that an important feature for a confessor is a correct pedagogical approach to repentants who vary in stages of spiritual maturity. One must acquire necessary knowledge and skills of pastoral advising, of understanding the psychological state of a person who comes to a confession…
"Special delicacy must be exercised in the matters, connected with human love and sexuality. Additional questions should be asked very carefully and not from the beginning. Any unnecessary question may wound a person, reject him/her from confession and from the Church. How many people left the Church because of our indiscreet behavior but we do not always feel that it is our fault! …The Lord has time for everyone of us – so we, too, must have time to listen attentively and humbly to a person who repents! … The Church's experience shows that that priest, makes a good confessor who often and willingly confesses himself," emphasizes the message. 
The UGCC Department of Information 
PUBLICATIONS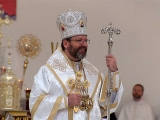 Can Easter be considered as a peculiar Christian holiday of victory and freedom of a human's will? Are we able through terrestrial examples...
MEDIA