The Head of the UGCC: "We are often not neighbors even if we live close and go to the same church"
Tuesday, 28 November 2017, 15:00
Today we have a real danger in our society to become completely strange for one another. So how often and why do we estrange from our neighbor? How can someone filled with anger or hatred care about his people?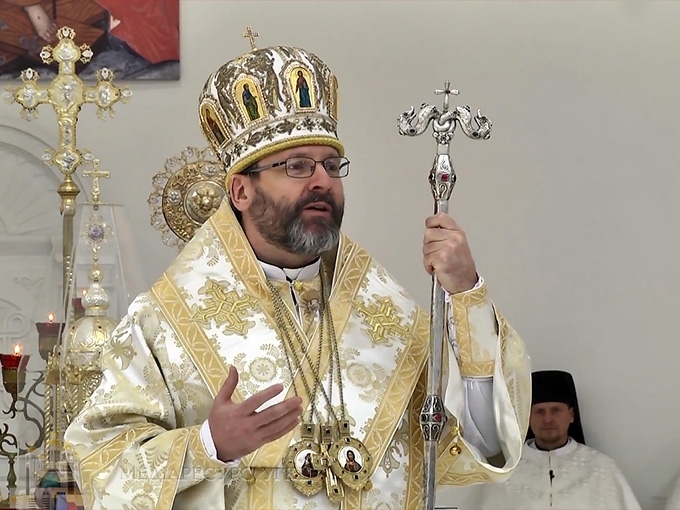 His Beatitude Sviatoslav spoke about this on Sunday, November 26, during the Divine Liturgy in the Patriarchal Cathedral in Kyiv.
"With the Parable of the Good Samaritan, Jesus Christ explains to us that our closest neighbor is God!" explains the Primate the pages of the Gospel, which touch upon an important question about who our neighbor is. "We, in the Church, must become closer to the needy ones, notice them. Since the Lord became close to me, I must become close to those who are in need, grief, or even in danger and death, too. 'Do this and you will live!' says Christ," adds the preacher.
According to the Head of the Church, no religiousness will do us any good if we don't love each other! That is why this Parable will help us reassess our spiritual life. "Today we have a big and real danger in our society to turn into absolutely strange people for each other. How often and why do we estrange from one another? Because we close ourselves before the pain and need of our neighbor, do not have time for him. Our life and interests are so filled up that an unforeseen situation cannot simply happen! We have no time to stop to listen to problems of someone who lives in the same building with us. We live next door but we are not neighbors, although we might go to the same church," ponders the Primate about the challenges, which arose now in the relationships between people. According to him, the Lord will help us overcome this temptation and become a community, which bears one another's burdens.
"If we look now at our society, we will see many who pose themselves as new messiahs, new teachers and those who want to save their people, but they are filled with hatred! Tell me, are they our neighbors? How can someone who is filled with wrath even towards his opponent, state or political leader, care about us and our future?" reflects His Beatitude Sviatoslav about the issues raised in the Scripture through the prism of the Ukrainian society.
At the end, the Head of the Church recalled the tragic anniversary: 85 years of the big Holodomor 1932-1933. "We must become closer in our prayer to those who were murdered in Ukraine even when we are far in time. Then this tragedy becomes ours, too. Only then we can overcome death and build life," emphasized the Primate.
His Beatitude Sviatoslav wished that the call of Jesus: "Do this and you will live!" − became for us an encouragement, hope and, hence, a conviction that God is near and He is a neighbor for us, He is closer to us than we are to ourselves.
The UGCC Department for Information
PUBLICATIONS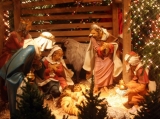 Christ is Born! "Today Christ is Born of the Virgin in Bethlehem. Today, the eternal One has a beginning, today the Word becomes...
MEDIA