The Head of UGCC in the Czech Republic joined the international flashmob #GlobalShevchenko
Saturday, 11 March 2017, 09:38
March 9 in Prague was commemorating Taras Shevchenko on the occasion of 203 anniversary of his birth. The staff of the Embassy of Ukraine in the Czech Republic and representatives of the Ukrainian community and civic activists gathered today at the monument great Kobzar in Prague, where everyone had the opportunity to read a favorite work of Shevchenko.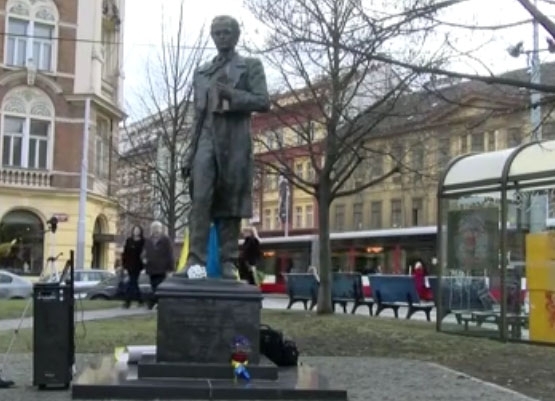 The guest of honor of the event was the Head and Father of Church, performed work which sounded Shevchenko "I am the same, or I will ..." from the series in the "dungeons".
This is the website of the Embassy of Ukraine in the Czech Republic.
According to the Head of the UGCC Kobzar is that the person who unites Ukrainian worldwide. "Do not be indifferent to the events taking place in Ukraine for unity, support each other" - called Ukrainian patriarch in the Czech Republic ..
The audience also asked the Ambassador of Ukraine to the Czech Republic Yevhen Perebiynis, who read the poem "I am not sick, Nivroku." He said that the words and thoughts Shevchenko relevant today as it was over 150 years ago, and every piece Shevchenko is a message to all of us to help in the difficult struggle against Russian aggression.
Shevchenko's works were made in student performance Ukrainian Saturday school "Erudite" D. Shyhova, representatives of the NGO "Ukrainian Trade Union of the Czech Republic" A. Sischuk, a resident of Prague Mirzovoyi N., representatives of the Ukrainian Society in the Czech Republic "Bereginya" Skyba M. and I. Kotsenko .
Source:http://ktds.org.ua
PUBLICATIONS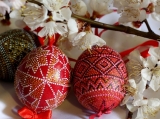 Christ is Risen! Indeed he is Risen! In the beginning was the Word, And the Word was with God, and the Word was God. All things came to be...
MEDIA