The Head of UGCC: "We have to formulate a national project to develop a European Ukraine"
Friday, 02 December 2016, 21:22
We all want to have a European Ukraine. What does it mean? I think today, the 25th anniversary of the fateful referendum we are together as Ukrainian society of the third millennium, we have formulated a national project to build a European state. It said the Father and Head of the Ukrainian Greek-Catholic Church Patriarch Sviatoslav during the forum "The transformation of Ukraine."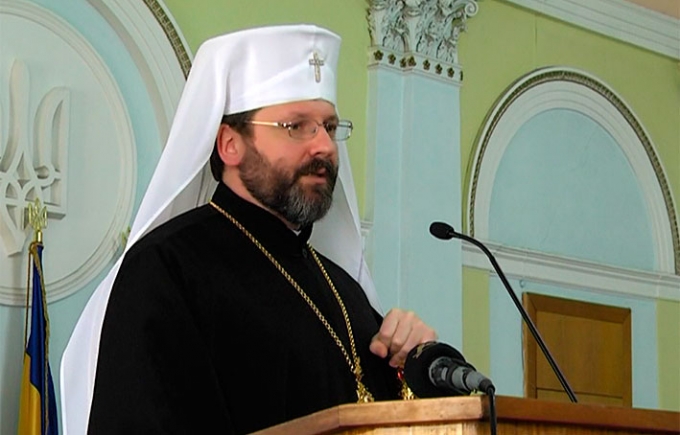 "This project - continued Primate - has become the latest nation-unifying idea that no political party, no official did not come to power, if they not take the responsibility to implement this national project of building a European State Ukraine."
His Beatitude Sviatoslav said that, in his opinion, "this project is not something abstract, but very concrete." "It is necessary that each in its place said that their duty is to implement the project. It has the following criteria: political (in the state should be stable institutions that should ensure democracy, the rule of law, human rights and minority rights), economic (the existence of a developed market competitive economy) and the third - the membership duties (country must show ability to meet its obligations, which are necessary in order for us to be worthy of equal members of the EU with its originality and uniqueness) ", - said the Head of the Church.
"I think - he said/ - Today, the 25th anniversary of Ukraine's independence referendum, we are facing the task to formulate and confirm that national and social project of building a European state. If we are even slightly will achieve if it becomes a requirement of citizens to politicians and public authorities, then we can say that and nationwide will goalkeeping Ukrainian people 25 years ago, is our imperative that we, as a society, take duty to realize. "
The Primate said that the referendum, which called for Ukrainian independence Ukraine 25 years ago, was the future of our country. He thanked all those who responded to participate in the forum "The transformation of Ukraine." "For, - the Head of the Church - say, 25 years ago our cultural figures played a leading role in shaping civil society today churches and religious organizations realize their responsibility to the Ukrainian people. We are united in the All-Ukrainian Council of Churches, this year also celebrates the first anniversary of our 20th All-Ukrainian Council. Today I am grateful that we are here together. "
Department of Information UGCC
PUBLICATIONS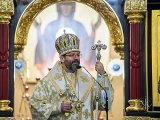 Head of the Ukrainian Greek Catholic Church brings multifaceted experience to project of evangelization.
MEDIA