The Heads of Ukrainian Churches appealed to the Ukrainian people concerning European integration
Wednesday, 02 October 2013, 14:44
The Heads of leading churches and religious organizations appealed to the Ukrainian people on the occasion of the European integration of Ukraine.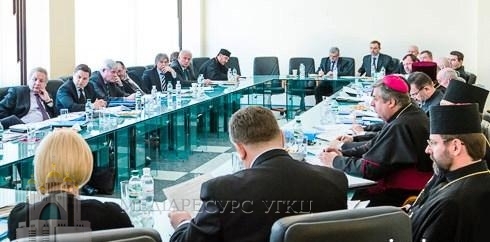 In particular, it is said that Ukraine "faces the choice towards its further development."
"In our opinion, the future of Ukraine, which is naturally specified by our historical roots, is to be an independent state in terms of free European nations," - said the Heads of churches and religious organizations.
The document's authors express their "belief" that Ukraine's European choice " is not and cannot be considered as opposing Ukraine to our historic neighbor - Russia."
"We hope that the Russian people and the state will respect the right of Ukraine to be recognized as an independent state, to choose its own way to the future - as well as Ukraine recognizes and respects the independence and sovereignty of the Russian Federation", - is said in the appeal.
The Heads of Ukrainian churches and religious organizations are aware of the fact that modern united Europe "is not only the achievements. "
"There are a lot of things that need to be changed or amended - as well as in our own Ukrainian home. Traditional, spiritual, cultural, family and moral values, which were basis of life of the peoples of Europe for centuries, are a precious treasure that we should appreciate, protect together, defend and promote. We know that we have many like-minded people with whom we are willing to join forces, "- said the authors of the document.
Heads of Churches expressed hope that "Ukraine will choose the best way to development by means of public debate."
"We will pray that God gave wisdom to the rulers and all the people, and will help make the right choice. We encourage all of our faithful to tell such prayers"- the Heads of Ukrainian churches and religious organizations.
UGCC Department of information
PUBLICATIONS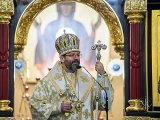 Head of the Ukrainian Greek Catholic Church brings multifaceted experience to project of evangelization.
MEDIA