"The history of the ХХ century shows that those aggressors who had started world wars lost them", the Head of the UGCC
Tuesday, 14 December 2016, 23:25
I think that war as God's punishment for sins concerns those who begin it. War is a punishment for the aggressor. Look, the history of the ХХ century shows that those aggressors who had started world wars lost them, i.e. became victims of their own wrongdoing.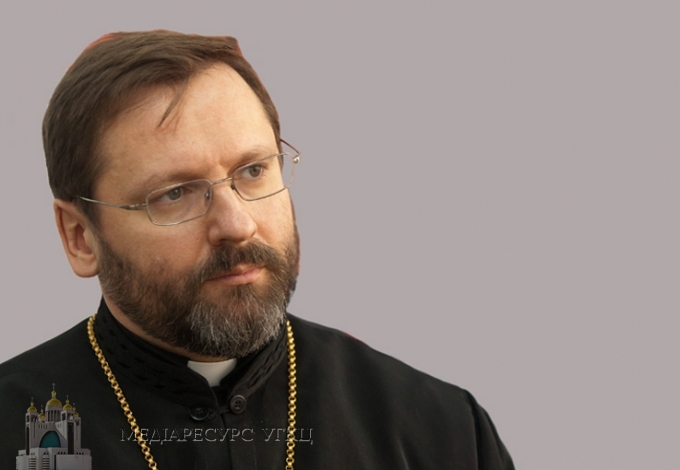 In such a way His Beatitude Sviatoslav, the Head of the UGCC, explained the idea that the war in the East of Ukraine is supposedly punishment for our sins. He also said that he himself does not share this thought. This was said in an interview of the Primate of the UGCC for the edition dumskaya.net.
"We believe in merciful God who himself says: I am slow to anger and plenteous in mercy, I don't want wicked people to die, I want them to turn from their evil ways and live. To put it shortly, God does not punish a man, but his own crimes punish him. That is why I think that punishment for sins will fall upon those who started the war," said His Beatitude Sviatoslav.
The Head of the Church remarked that during the war we go through not only tragic but also heroic times. "Now we don't fully understand why God let these trials, this war. We are going to learn about all that only at the Last Judgment... However, in these circumstances we are victims of this war. It was imposed on us," said the Primate of the Church.
His Beatitude Sviatoslav observed that the voice of conscience raised the best sons and daughters of the Ukrainian people, brought them out of their warm apartments, tore them off their soft sofas and called into the cold trenches.
"Now they are giving their lives for our Motherland. Under such circumstances the Ukrainian people showed an incredible living force. No one expected such an ability to defend our own country - either our enemies or, perhaps, self-contented and full European community which is thinking only about its private selfish interests. That is why I assert that the war in Ukraine now - in not only a big trial, but also an example of courage, heroism of a person as well as power and grace of God," he said.
In the interview His Beatitude Sviatoslav expressed an opinion that now we all are witnesses of the tremendous search for the sense of human life, human suffering and human pain. According to his words, the answer to this question can be found only in the Christian faith.
"Any politician or statesman does not have a response to that. That is why the war in Ukraine is an ordeal which in the future may turn into the moment when readiness for self - sacrifice will give life to the future generations and become the basis of the renewed independent Ukraine", emphasized the Head of the UGCC.
The UGCC Department of Information
PUBLICATIONS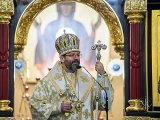 Head of the Ukrainian Greek Catholic Church brings multifaceted experience to project of evangelization.
MEDIA