The members of the Synod of the UGCC assured President of Ukraine of their intentions to cooperate with other Churches
Friday, 11 September 2015, 13:28
In a traditional greeting letter to the President of Ukraine on occasion of finishing the Synod of Bishops of UGCC, members of the Synod showed their willingness "to cooperate with other confessions and religions in peace and agreement and become a good example for all society, as soon as possible."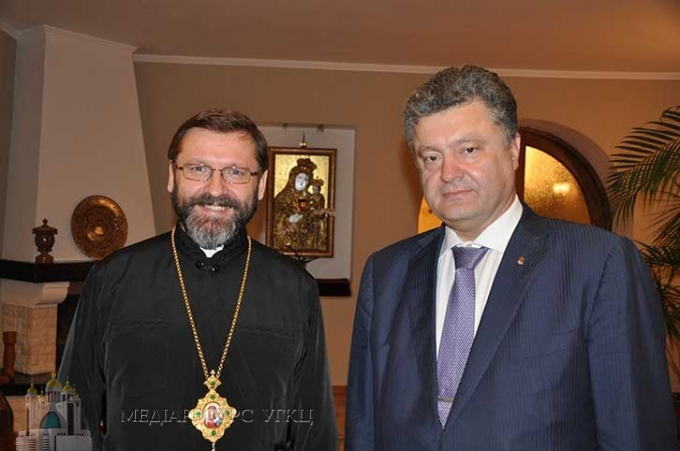 Bishops also assured Petro Poroshenko of their respect to him as to the head of a sovereign Ukrainian State. "We thank you heartily for great efforts focused on a defense of Ukraine from a Russian aggression and a consolidation of Ukrainian people around those primary targets, set before our country. You were turned out to govern it not in easy time and we are asking God to bless all your good intentions and accomplishments", - is said in a text.
Besides this, members of the Synod paid president's attention to the rehabilitation of Ukrainian soldiers, those who defend Ukraine from a Russian aggressor. "…Sooner or later the war will end (we believe in it), but problems connected with it will not cease away, they will just get another turn. Physical and soul wounds will bleed a longer time, and Church is obliged before soldiers and those families who lost their natives to heal these wounds, when our state is obliged to provide with a full social care all suffered with their families. Healing the wounds it is also a reconciliation within a country", - stressed on it archbishops in their letter to the head of the state.
The UGCC Department of Information
PUBLICATIONS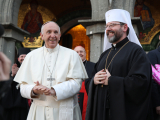 ROME - As the Catholic Church's Synod of Bishops in Rome was meeting on Oct. 11, it was another synod across the Aegean Sea in Turkey that sent...
MEDIA