The miraculous icon of Mother of God of Zarvanytsia unites thousands of Ukrainian migrant workers in Italy in praying for Ukraine
Thursday, 02 November 2017, 21:34
With the blessing of bishop Dionisyi (Liakhovych), an Apostolic visitor for Ukrainians in Italy, the copy of the miraculous icon of Mother of God of Zarvanytsia has started its pilgrimage through Italy.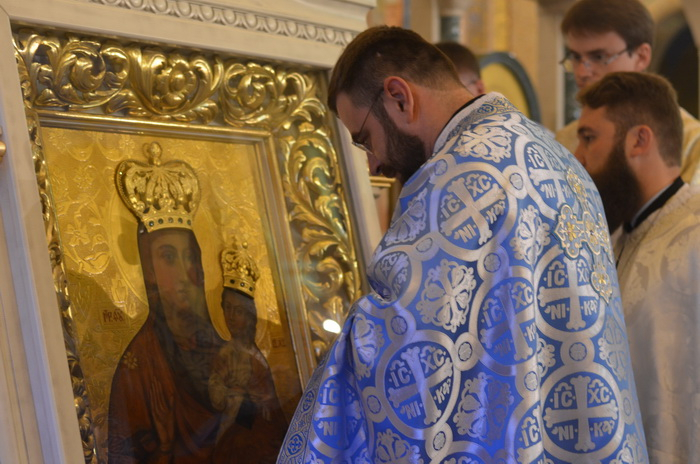 An icon, which His Holiness Pope Francis has been praying to, after what he blessed the crown for it, was passed for adoration to Ukrainian migrants, who plentifully arrive and pray for peace in Ukraine and in their own intentions.
After being commemorated in Rome's communities, the icon went on a pilgrimage to the religious places where in Italy Ukrainians remain. Ukrainian Greek Catholic Church in Italy calls for a prayer. Fr Marko Semehen, the senior priest of the pro cathedral of St. Sophia said:
"Today we have not an easy situation in Ukraine, since the war is going on. Though, for our communities it is also complicated. Women who had to leave their Motherland and families – prevail here. Not all of them have an opportunity to visit Zarvanytsia, however today the can pray before the icon of Blessed Virgin Mary recalling all their worries and anxieties, insecurities, strongly believing that Virgin Mary will be our guardian for everyone and in particular".
We remind that this prominent for UGCC event occurred in Vatican, Oct 15. Back then, His Holiness Pope Francis blessed the crowns for the icon of the Mother of God in Zarvanytsia what turned to be another act of its acknowledgement in the catholic world and testimony of its miraculous power. During the festive Liturgy which took place in Rome, on St. Sacred Square, Pope was praying before the icon, therefore it became open for a public adoration of faithful around the world.
Department of Information of the UGCC
PUBLICATIONS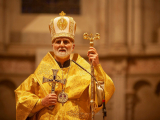 TUESDAY, JUNE 4 DURING HIERARCHIAL DIVINE LITURGY AT THE UKRAINIAN CATHOLIC CATHEDRAL IN PHILADELPHIA OVER 50 BISHOPS, WILL PARTICIPATE...
MEDIA