The one who sleeps long in the morning, will face trouble, misery and poverty, His Beatitude Sviatoslav
Friday, 23 March 2018, 14:24
The Ukrainian language has a wonderful proverb that accurately describes the "gap" between the rich and the poor, in particular in the Ukrainian society: "A fed person is not a friend for a hungry one!" But indeed, which factors make us rich, and which - poor? And is tireless labor, and not laziness, the key to our prosperity?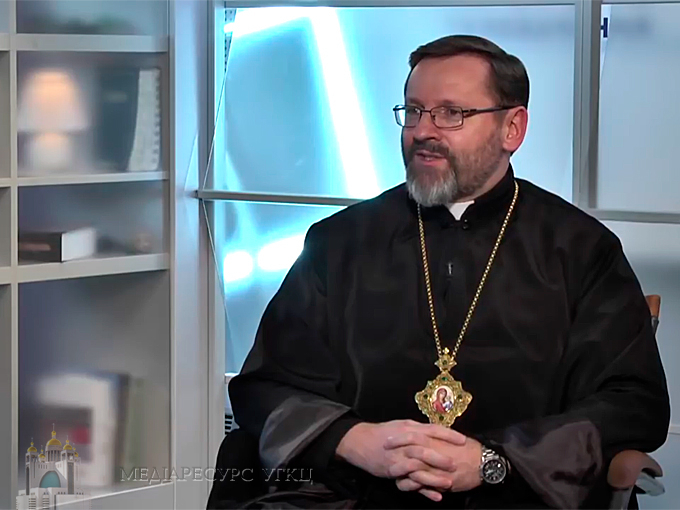 The Head and Father of the Ukrainian Greek Catholic Church responded to these questions during the program "Open Church" on the topic "Poverty and Wealth."
"The Holy Scriptures, in particular the Book of Wisdom, tell us a lot about laziness. Obviously, laziness is a big misfortune! It is a peculiar web, which binds and paralyzes a person, does not enable him/her to develop. A slothful person will not only get nothing material, but even the spiritual that she he/has, can easily lose," said the Head of the UGCC.
In his opinion, when we talk about the culture of labor, one must also appreciate diligence! Unfortunately, according to his observations, respect for people of work in Ukraine is rapidly falling ... Human labor is being quickly devalued.
"It's not uncommon for people to look for a quick and sometimes even criminal enrichment, bragging about it before other citizens, or even friends. And we very often do not understand the value, as Andrei Sheptytsky said, of this "ant" daily work. According to the Metropolitan, it is thanks to such work that the nation is moving forward!" emphasized the spiritual leader of the Greek Catholics.
However, there are other challenges facing poverty - this is the inability to properly use our wealth. It is worth mentioning here the parable of a prodigal son. The father gave his son a part of the inheritance, and he went to a strange land, lived in fornication and wasted away all the inheritance, all the property given to him by his father.
"We have got accustomed to or often want to live at someone else's expense. We are not able to match our expenses with our profits. We do not know how to be thrifty in our daily expenses. That is why there are many different dangers that await us. If we, as a society, live at someone's account (i.e. always borrow some funds from the IMF), we will expect that some rich countries will support us or that they owe us something (because we are so beautiful, cultural and open) - that is just an illusion that de facto will sooner or later turn into a great disaster, a great misfortune," emphasized the Head of the Church the urgency of this problem in our society.
"As stated in the Book of Wisdom, sooner or later, one who sleeps in the morning for a long time, will encounter misery, grief and poverty. Therefore, let's embrace the culture of labor, then we will be able not only to acquire wealth, not only to produce necessary goods, but also to use them well," said His Beatitude Sviatoslav.
Department of Information of the UGCC
PUBLICATIONS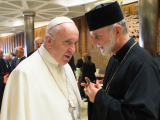 An unprecedented event took place in Rome on July 5-6. Desiring to demonstrate support for the Ukrainian Greek-Catholic Church at a time of...
MEDIA