The one who tries to impose something on us is in shadow of land of death and sows death all about them, - Head of the UGCC
Monday, 24 January 2022, 22:54
Every time we hear that the number of troops on the borders of our country is increasing, when the whole world is worried, and some countries are even preparing to evacuate the families of their diplomats from Ukraine and tell their citizens not to go to Ukraine – it only increases fear, said His Beatitude Sviatoslav, the Father and Head of the Ukrainian Greek Catholic Church during a homily to the faithful on Sunday after Epiphany.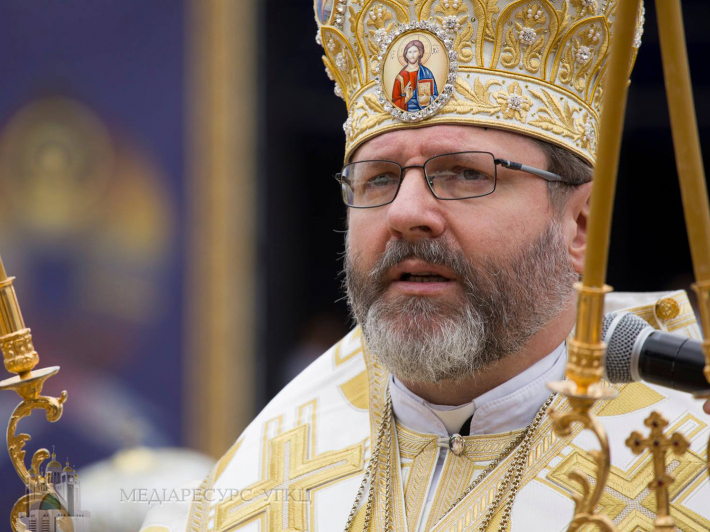 The Head assumes that in today's Gospel, Matthew depicts Jesus Christ, who was tempted by the devil in the wilderness after his baptism in the Jordan. Christ was fasting for forty days and forty nights, hence beginning his solemn sermon today. In fact, today we see Jesus Christ, who is at the beginning of his mission and in the fullness of God's power announces the beginning of a new period in human history.
Referring to the current situation with the troops' attack of the neighboring aggressor state on the borders of Ukraine, the Head of the UGCC noted that every time it sows death all about them.
His Beatitude Sviatoslav reminded that the whole Christian civilized world unites with Ukraine today. This week we have heard the call of all the Catholic Bishops of Europe who expressed solidarity with our people, with the Churches of Ukraine and called on all Christians in Europe to pray for peace.
All bishops of the UGCC from outside Ukraine also join to support Ukraine: Canada, Brazil and the USA. The whole world turns its eyes to Ukraine.
The UGCC Department for Information 
PUBLICATIONS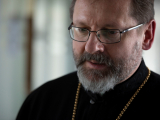 Christ is Risen! Dear Brothers and Sisters in Christ!
MEDIA