The Philadelphia Archeparchy of the UGCC raised almost $ 50,000 on Facebook to help flood victims
Thursday, 10 September 2020, 19:36
On September 9, the UGCC Archeparchy of Philadelphia completed a fundraising campaign on Facebook to help flood victims in Western Ukraine. 659 donors from 14 countries and 28 US states donated $ 49,457.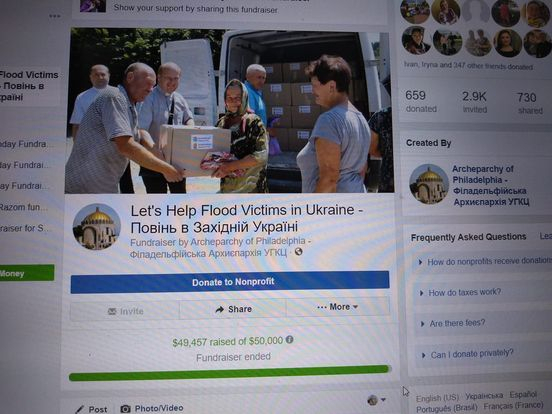 "A most sincere THANK YOU to all the donors for their generosity and open heart to help those who are in need… May God bless you!" said auxiliary bishop of the Philadelphia Archeparchy Andriy Rabiy.
The raised money will be sent to the Ivano-Frankivsk Archeparchy of the UGCC.
The official website of the Ivano-Frankivsk Archeparchy of the UGCC reports that employees of the administration and representatives of Caritas with the blessing of Metropolitan Volodymyr Vijtyshyn continue to provide assistance to the most affected by the floods in Precarpathian region.
A commission from the Archeparchy visited flood-affected farms in July to assess the damage. The extent of property damage and the list of required construction materials were determined.
The Ivano-Frankivsk Archeparchy of the UGCC emphasizes that the realization of such a project became possible thanks to the clergy and the faithful of the Philadelphia Archeparchy (USA) with the assistance of Metropolitan Borys Gudziak.
Based on materials of the Religious Information Service of Ukraine
Press Service of the Secretariat of the Synod of Bishops of the UGCC
PUBLICATIONS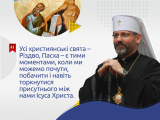 All the richness of the Christian life, our feasts, our Divine Liturgy are an opportunity to experience the events that the apostles went...
MEDIA