"The rosary unites," starting from Pokrova, Zhyve TV invites you to pray the rosary every day
Wednesday, 14 October 2020, 15:00
"Zhyve Television," starting from the feast of the Intercession of the Blessed Virgin, will broadcast a prayer on the rosary live every day. The prayer will begin at 20:00 Kyiv time.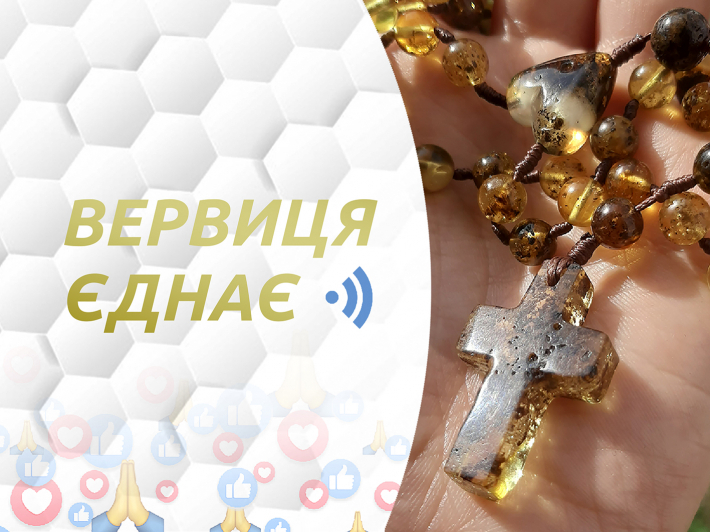 "Rosary unites" - this name is not accidental. First of all, our prayer will unite Ukrainians from all over the world. Our prayer will unite the priest who will lead it with the faithful via live stream. Our prayer will unite bishops, priests from different continents and countries, because every day another pastor will lead the prayer. It will also unite all of us "in the prayer on Ukrainian soil," because these days the sisters of several congregations are making rosaries out of amber, which will shortly be available for purchase (this will be announced later).
How will this prayer occur?
We begin on the feast of the Intercession. The rosary is held by a certain priest or bishop. Zhyve TV provides live stream on all channels and pages of the Church on social networks. This priest is at home or in the temple. He can pray alone, or with his family, or with his parish. The prayer starts with short (5-7 minutes) reflections based on the Gospel of the day or other topics that may be suggested.
On October 14, Bishop Volodymyr Hrutsa from Lviv will lead the prayer on the rosary; on October 15, Fr. Volodymyr Sampara from Manchester (Great Britain), October 16 - Fr. Hryhoriy Nazar and the Basilian sisters from Gorlice (Poland), October 17 - Fr. Ihor Tretiak from Burshtyn, and on Sunday, October 18, - Fr. Yosafat Boyko from Ivano-Frankivsk.
We invite everyone to a common daily prayer to the Blessed Virgin!
The UGCC Department for Information
PUBLICATIONS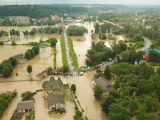 Your Graces and Excellencies, Very Reverend and Reverend Fathers, Venerable Brothers and Sisters in monastic and religious...
MEDIA