The third all-church meeting of "A Vibrant Parish" program's coordinators was finished
Monday, 04 December 2017, 22:06
Following the next two days eparchial coordinators of the program "A Vibrant parish – a place to encounter the Living Christ" were presented the direction of the development (strategy) of UGCC till 2020, which was delivered by Fr. Petro Rak, head of Department of UGCC Commissions. The main referral was given for a methodology of cooperation between Patriarchal Curia and eparchial coordinators.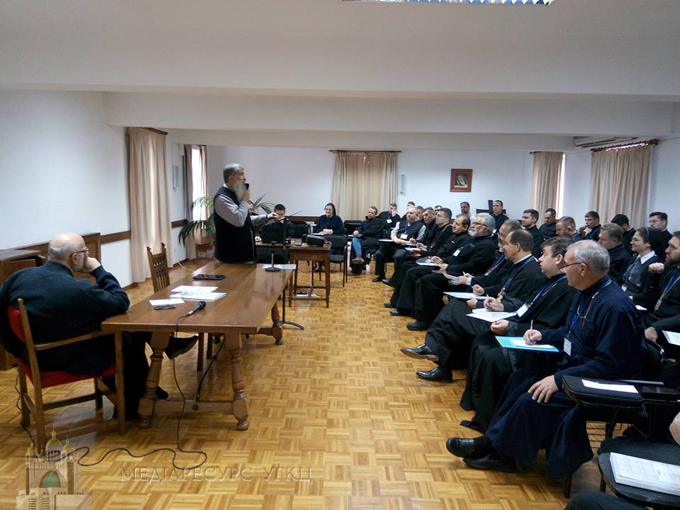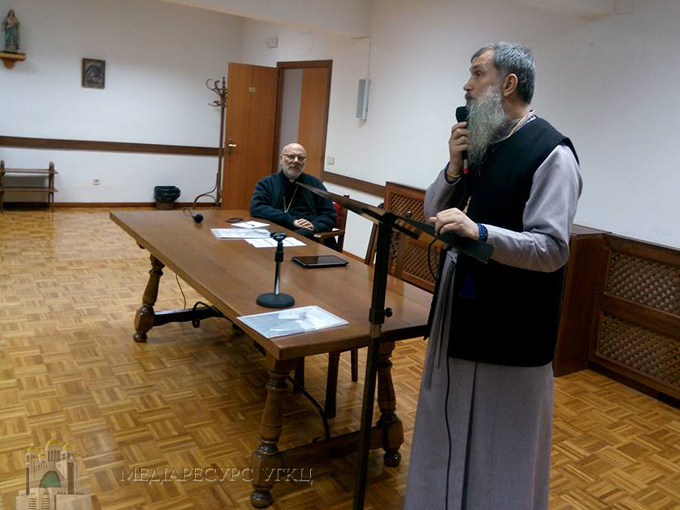 Fr. Petro presented Calendar Planning of UGCC Patriarchal Curia for 2018, Patriarchal departments and commissions' address book, UGCC Patriarchal Curia's publications.
Fr. Vitalyi Tokar, responsible for the canonical department of a working group, presented the principle of UGCC eparchial structures' formation, paying attention to the official documents of UGCC.
Apart from that, an analysis of the valid structures in the separate regions was made, using an example of eparchy of New Westminster and eparchy of Lviv. In his presentation Fr. Vitalyi mentioned that eparchial structures work as an instrument for realization of initiatives by Father and Head of UGCC, the Synod of Bishops, as well as Patriarchal Curia of UGCC.
"Eparchial pastoral planning" became the main topic for the fourth day of meeting. Being chaired by bishop Bohdan Danylo, coordinators from different regions shared their pastoral planning in their eparchies.
Following the meeting, Sr. Valentyna Riabushko, coordinator of monastic strategy, presented the way monasticism contributes to the program "A Vibrant Parish", covering such kinds of topics as: "Peculiarities of parishes cared by monastic communities", "Seminary's and monastery's formation – society's request and vocations' number", etc.
Moreover, eparchial coordinators listened to the presentation given by an expert of PMD (Pastoral Migration Department) Fr. Vitalyi Khrabatyn. He described the work of the Department in Ukraine, as well as at the territories where our believers are located, however without a hierarchal structure of UGCC. Talking about further activity of PMD, the presenter placed an idea and need to create a missionary institute, which could partly satisfy the needs of UGCC believers in the world, also showing a real care for priests, competently preparing them for the service off Ukraine.
Sr. Luisa Tsiupa, deputy head of UGCC Patriarchal Catechetical Commission shared her vision about a preparation for the next topic of the Synod "The Word of God and catechization" in 2018.
The meeting held in Madrid finished December 1 by presenting the main targets for the coordinators, regarding realization of the topic within the following year.
Secretariat of "A Vibrant Parish" program working group
PUBLICATIONS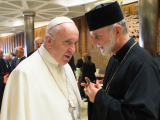 An unprecedented event took place in Rome on July 5-6. Desiring to demonstrate support for the Ukrainian Greek-Catholic Church at a time of...
MEDIA