The UGCC Bishops took part in the consecutive plenary assembly of the United States Conference of Catholic Bishops
Friday, 14 November 2014, 16:41
10-13 November 2014 city of Baltimore, Maryland (USA) hosted a consecutive plenary assembly of the United States Conference of Catholic Bishops. In addition to the Roman Catholic bishops, the meeting was likewise attended by the American Eastern Catholic hierarchs. From the side of the Ukrainian Greek Catholic Church, in the assembly participated Metropolitan Stefan Soroka, Archbishop of Philadelphia; Bishop Richard Seminack, Bishop of the Eparchy of St. Nicholas in Chicago; Bishop Paul Chomnycky, Bishop of the Eparchy of Stamford; Bishop Bohdan Danylo, Bishop of the Eparchy of St. Josaphat in Parma; Bishop John Bura, Auxiliary Bishop of Philadelphia and Bishop Basil Losten, Bishop-Emeritus of Stamford. The main theme of this year's assembly were liturgical matters.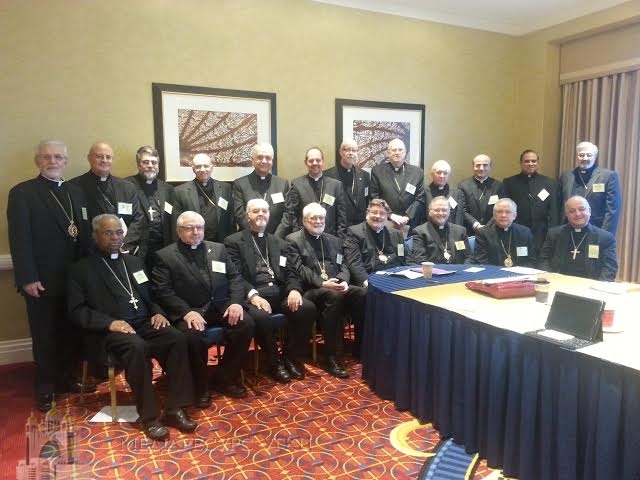 The meeting commenced on 10 November with an address by Archbishop Carlo Maria Viganò, Apostolic Nuncio to the United States followed by the first presidential address of Archbishop Joseph E. Kurtz of Louisville, Kentucky, President of the USCCB, who was elected in November of last year. Archbishop Kurtz told his brother bishops that "as pastors, we accompany so many families who face their own fears and concerns and who yearn to experience the love of Jesus in and through his loving family – the Church. Evangelizing means witnessing to our hope in Jesus."
One of the hallmarks of this year's meeting was the celebration on 10 November of a Holy Mass in honor of the 225th anniversary of the Archdiocese of Baltimore at the city's Basilica of the Assumption of the Blessed Virgin Mary – the "premier see" or first Catholic diocese founded in the United States.
In addition to participating in the general session, the Eastern bishops met to discuss issues related to the life and ministry of the Eastern Catholic Churches in the United States. Daily Divine Liturgies included the celebration of the Chaldean Liturgy for all the attending Bishops.
Department of Information of the UGCC
PUBLICATIONS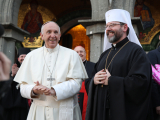 ROME - As the Catholic Church's Synod of Bishops in Rome was meeting on Oct. 11, it was another synod across the Aegean Sea in Turkey that sent...
MEDIA