To believe does not mean to go along with something I don't understand; to believe means to reborn, - His Beatitude Sviatoslav
Monday, 18 October 2021, 21:56
May a joint mission to proclaim Gospel about Christ, God, who came to save us all, as well as gathering all those in dispersion become a power of unity of our Church. The center of unity of our local Church is the Patriarchal Cathedral which establishes its mission by the name itself. The Father and Head of the UGCC His Beatitude Sviatoslav said in his homily on the seventeenth Sunday after Pentecost.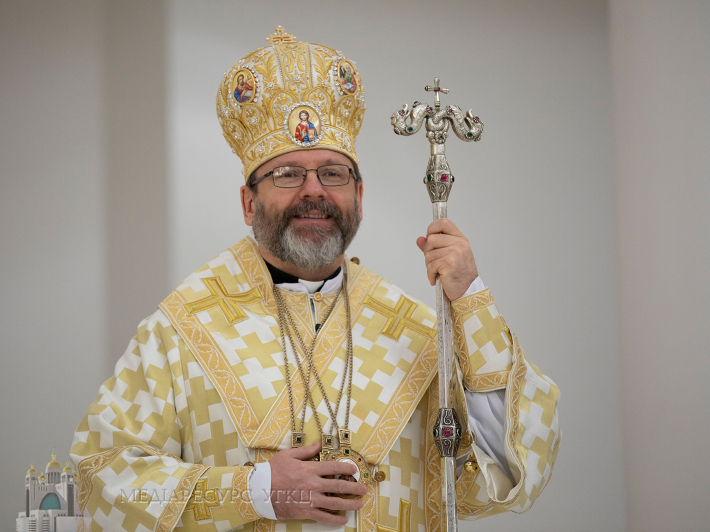 The Head of the Church said that in the Gospel from Mathew, the evangelist proclaims the God who wants everyone to be saved, despite our national, ethnical or geographical background. The Major Archbishop pictured Jesus Christ as the one who breaks boundaries. Borders have always been a space to form all state-forming features to preserve identity.
Although borders have been something to divide, Christ crosses a border instead so to find those who have misled and form them a single nation.
Another point of broken borders refers to a woman, a symbol of nation, which means that Christ also touches mental borders.
Following the example of a Canaanite woman, His Beatitude Sviatoslav assumes that belief in Christ means to reborn in Him himself.
"Holy Fathers hold an opinion that a Canaanite woman is an image of a new Church – an image of us all. Her faith is about living a daily routine by our faith, implementing it into deeds.
The Head of the Church added that nowadays we face a problem of new mental breakages. We see humanity starting forming abysses, whereas Pope Francis calls for ceasing erecting walls. As for him, it was one of the key points why Pope Francis had announced an opening of the All Church Synodal Path.
"In our tradition, the Head of the Church continues, - we adhere to the principle of unity of a new Church in Ukraine. Consequently, our Church is gathering all those in dispersion, looking for the lost ones, what is not easy now due to pandemic, and when borders get closed, we are searching for new means to stay together".
His Beatitude Sviatoslav reckons that it is extremely important to listen to the encouragement of Pope Francis to follow the Synodal Path and find those who got lost, so we show our consideration for people who have not encountered God yet and found themselves across the border: mental, political or religious one".
The UGCC Department for Information
PUBLICATIONS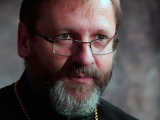 I must say that in Ukraine and other post-Soviet countries, we still feel the consequences of decades of totalitarian rule. In a totalitarian...
MEDIA