"To think and act in new ways should the whole society, but above all - political elite", - Secretary of the Synod of UGCC Bishops
Wednesday, 04 June 2014, 22:30
To guarantee freedom of speech and conscience and ensure the ability of politicians to hear the people - these priorities, according to the Secretary of the Synod of Bishops Bishop Bogdan (Dzyurah) is facing the new president of Ukraine in the humanitarian field.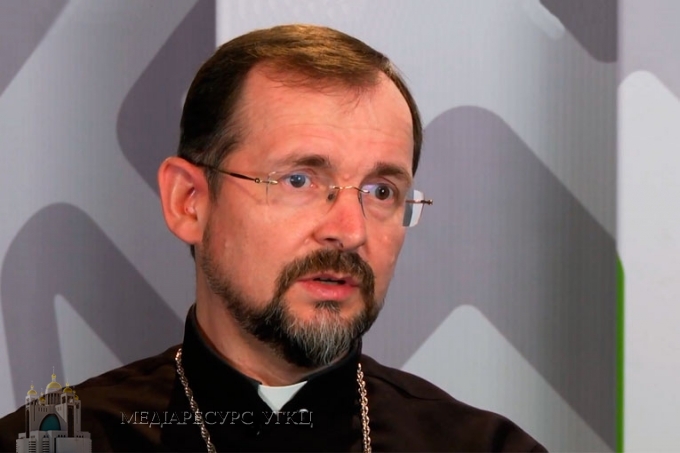 This was said by Bishop Bogdan to the German edition CNA (Catholic News Agency), commenting on the results of the
"Politicians must realize that they are employees of their people and should therefore serve people's benefits" – noted the Hierarch. Instead in the sphere of national security a top priority should be, according to the Bishop, immediate cessation of aggression by Russia, renewal of peace and security to all citizens of the country.
"The tasks are not easy, but the key to success for the president may be the willingness of society to profound changes and solidarity of the international community of Ukraine", - stated Bishop Bogdan.
According to the Secretary of the Synod, election results showed on the one hand, the great national trust, revealed to the new president, and on the other hand - "a deep desire and Ukrainian sorrow for the peace, stability and security" that have been violated as a result of aggression by Russia.
Secretary of the Synod of Bishops believes that Poroshenko due to the ever experience socio-political and financial-economic activity has good prerequisites to perform successfully the duties of the President.
At the same time the current state of Ukrainian state requires deep and thorough reforms in all areas of social life. It appears that the fifth president understands the importance and inevitability of reforms that should be undertaken, because he came forward in this election with the slogan "Living in a new way". However, according to the Bishop Bogdan, to think and act in new ways should the whole society, especially - political elite led by the President himself.
"Although the Ukrainian people during the election showed great maturity and ability to decide themselves the fate of their own country, only by common efforts of the international community we can protect the independence of Ukraine, restore its territorial integrity and assure security on the European continent", - the Secretary of the Synod of UGCC Bishops.
He stressed that the Church in these difficult circumstances continue daily to pray for better luck of Ukrainian people, for God's wisdom for government leaders, for strength and endurance for Ukrainian soldiers.
UGCC Department of Information
PUBLICATIONS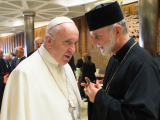 An unprecedented event took place in Rome on July 5-6. Desiring to demonstrate support for the Ukrainian Greek-Catholic Church at a time of...
MEDIA