"Today on EuroMaidan are standing not the authorities, not the opposition, but the civil society of Ukraine," UGCC Head
Sunday, 08 December 2013, 13:58
"All of us feel for our Ukraine and for its better fate. However, unfortunately, those who today hold power in their hands either do not hear the people or are making believe that nothing has happened. Perhaps they cannot fully comprehend the whole seriousness of this historic moment which we are experiencing today," stated His Beatitude Sviatoslav (Shevchuk), UGCC Head, in commenting on the social political situation which has emerged in Ukraine.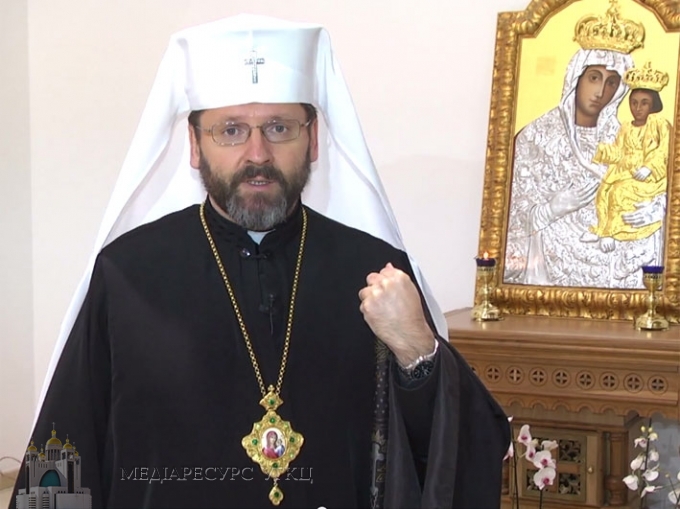 UGCC Head noted that many people have gathered in Kyiv who spontaneously came from throughout Ukraine because of the call of their hearts.  "Therefore it is with a certainty that I can say that today on the EuroMaidan there stands the civil society of Ukraine – not the government, not the opposition, but truly people who are concerned about their future and are not indifferent about the future of their nation," continued the Church Primate.
Referring to the events that occurred on the night of November 29-30, UGCC Major Archbishop emphasized that this kind of violence is not justified by anything.   Therefore, today, the religious community of Ukraine appeals to all sides of the confrontation that is developing, to put an end to violence.  "I would like to address all those who hold power in Ukraine, not to permit a violent resolution of this conflict, because the force of a confrontation seeped in blood -- is a road to nowhere. The logic that "what is worse, that is better" -- is a devil's logic that destroys and does not bring any good to anyone.  Today I appeal to the entire civil society, to all political parties, on both sides of the barricades, to begin a dialogue," he added, noting that only then when the sides can listen and hear one another, can there be found a resolution to the present situation.
 "With sadness, I want to conclude: until now, no one has proposed a serious logical exit from the situation in which we find ourselves," commented His Beatitude Sviatoslav (Shevchuk), UGCC Head.
UGCC Department of Information
PUBLICATIONS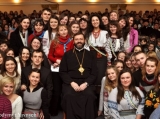 If, therefore, the Son sets you free, you will be free indeed. Jn 8:36
MEDIA