Today we have to take decisive steps towards the victims of flooding, - metropolitan Volodymyr during an urgent meeting of protopresbyters
Saturday, 04 July 2020, 19:41
"Church always cares for those who are in need. This is why we have to take decisive steps in order to help flooding victims", referred to protopresbyters Volodymyr Viytyshyn, archbishop and metropolitan of Ivano-Frankivsk during an urgent meeting on July 1.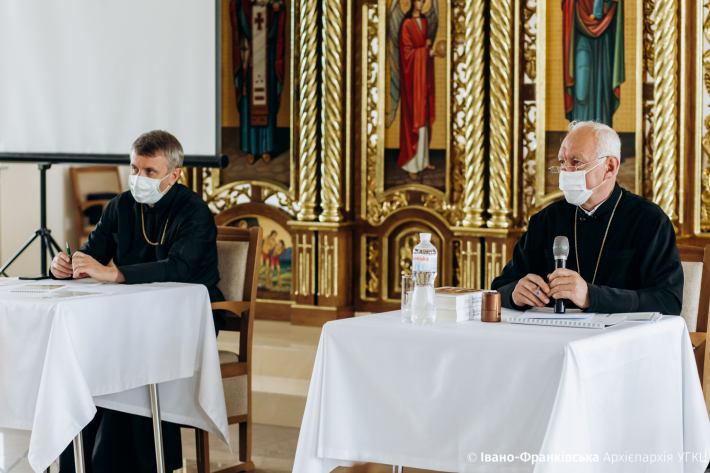 According to metropolitan Volodymyr, an archeparchy of Ivano-Frankivsk of the UGCC has already mobilized its charity organizations. Besides that on June 30 he together with local clergy, representatives of "Caritas" and local government visited Halych and provided the needy with aid.
Fr. Volodymyr Chorniy, syncellus for social service and director of "Caritas" Archeparchy of Ivano-Frankivsk shared the vision of metropolitan and added that it is extremely important to unite efforts in eliminating the consequences of the flood.
A mitrophoric archpriest Stepan Balahura, a vicar general of Ivano-Frankivsk archeparchy stated that this year the archeparchy has already experienced a kind of unity, supporting an initiative of the metropolitan to join in raising funds. Apart from that, Fr. Stepan Balahura presented Liturgical Guidelines during the pandemic, designed by the UGCC Anti-Crisis Center in collaboration with the Patriarchal Liturgical Commission and the UGCC Commission on healthcare, which Ministry of Health of Ukraine has been acquainted with.
Summing up the meeting, Metropolitan Volodymyr suggested undertaking an initiative "A parish for a parish" a principle of what is to care for a parish affected by flooding. In the long run it promotes connection and brotherly support.
West Office of Zhyve.TV over materials of http://ugcc.if.ua/
PUBLICATIONS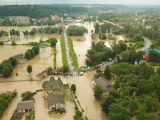 Your Graces and Excellencies, Very Reverend and Reverend Fathers, Venerable Brothers and Sisters in monastic and religious...
MEDIA