UGCC Bishops focused on the main topic of the Synod
Tuesday, 13 August 2013, 16:42
During the first two working days of UGCC Synod of Bishops being held in Kyiv, the Synod fathers focused on developing its main topic: "Ukrainian Greek-Catholic Church and New Evangelization."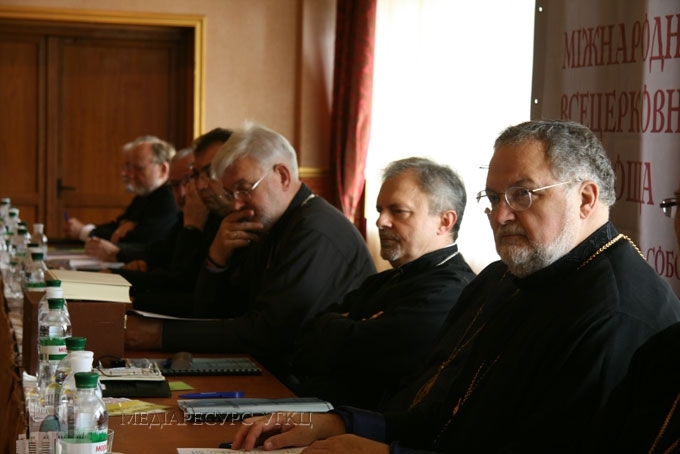 Speakers addressing the main topic were His Beatitude Sviatoslav, UGCC Head, and Mr. Yevhen Hlibovsky, a media expert.
The following day began with presentations by: Bishop Stephen (Meniok), Exarch of Donetsk-Kharkiv; Bishop Vasyl (Ivasiuk), Exarch of Odesa-Crimea; Bishop Josaphat (Hovera), Exarch of Lutsk; Joseph (Vert), Ordinary for all Catholics of the Eastern Rite in Russia; Archmandrite Serhiy Hayek, Apostolic Visitator for Greek-Catholics in Belarus; Rev. Vasyl Hovera, Apostolic Delegate for Greek-Catholics in Kazakhstan and Central Asia.
Then the bishops worked in groups and in the plenary discussion they made final recommendations for projected resolutions regarding new evangelization in UGCC.
Tomorrow the synod fathers will hear the annual report on the activities of the Patriarchal Curia over the past year and the summaries of the annual reports of the Patriarchal Commissions and Departments.
UGCC Department of Information
PUBLICATIONS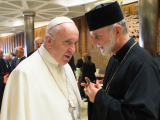 An unprecedented event took place in Rome on July 5-6. Desiring to demonstrate support for the Ukrainian Greek-Catholic Church at a time of...
MEDIA